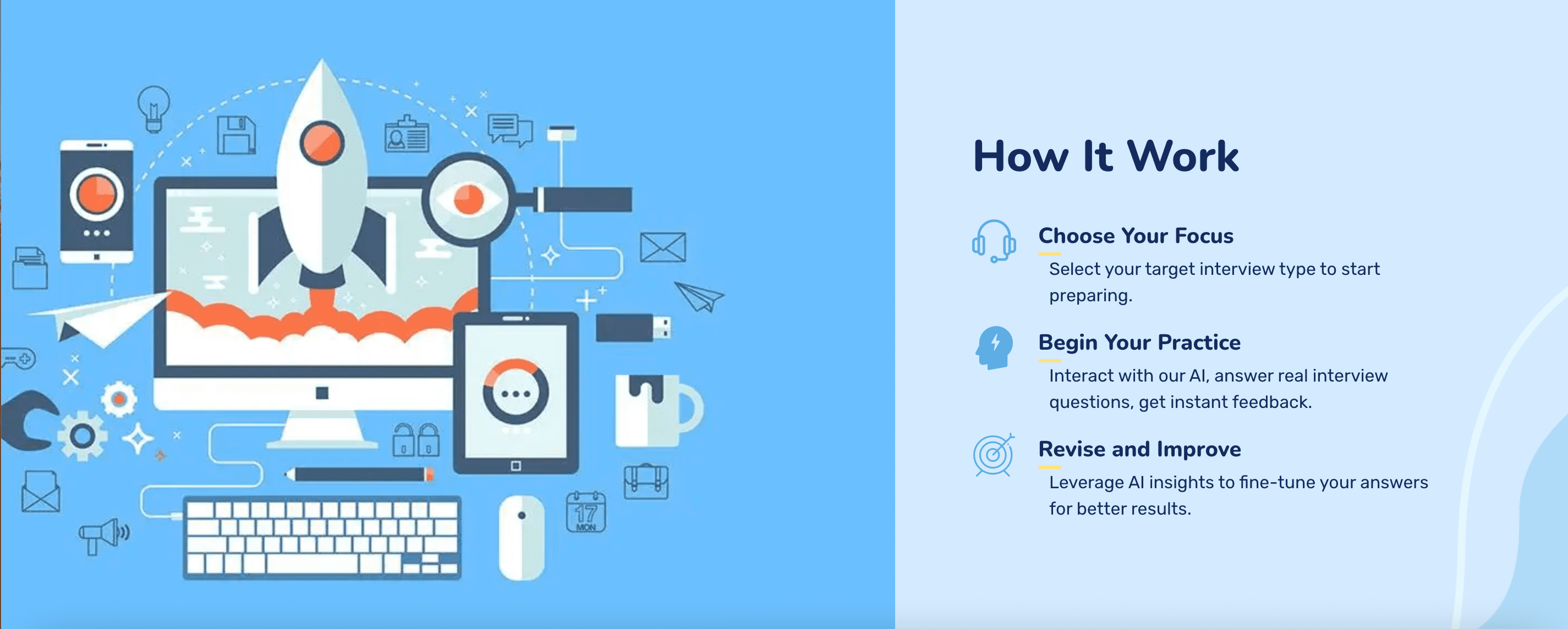 In the exhilarating arena of job hunting, acing an interview often feels like scaling everest – thrilling, yet intimidating. Have you ever found yourself lost amidst the labyrinth of generic interview preparations, lacking of real-time feedback of the mock interview yearning for a more tailored, effective approach?
Interestingly, a whopping 92% of young professionals today echo your sentiments. Unveiling the secret weapon of successful job applicants worldwide, our blog will lead you through the powerful world of mock interview practice, its evolution, psychological impact, skill enhancement potential, the potency of instant feedback, and the rise of AI in transforming this landscape.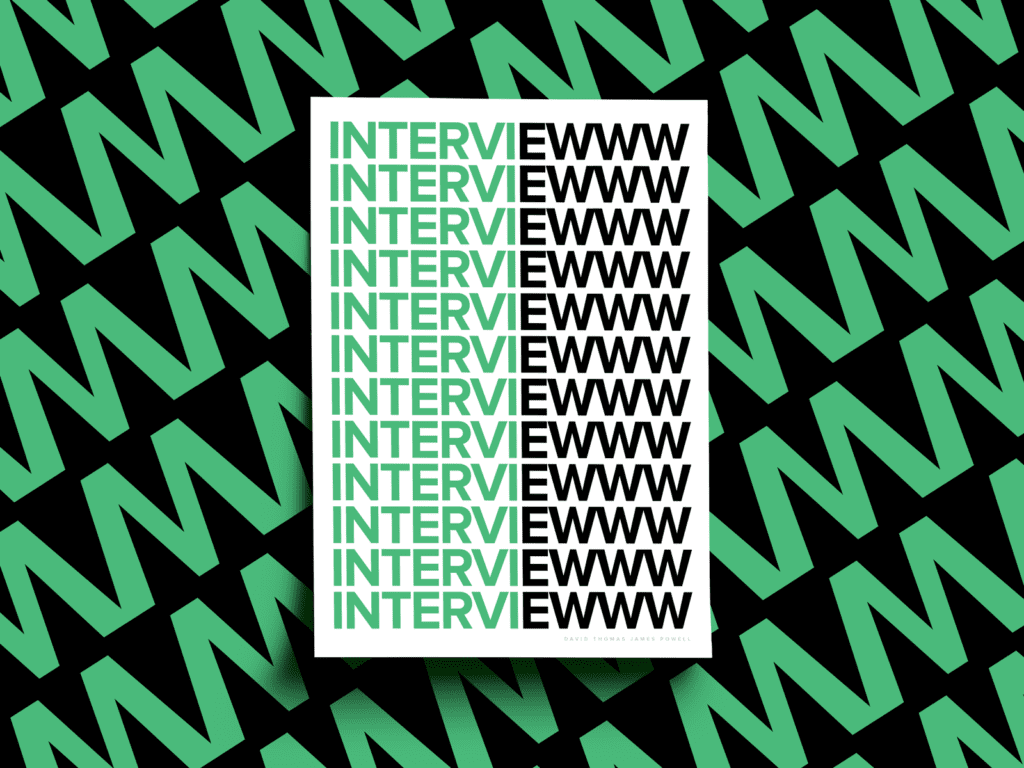 Your Clear Instruction Guide here ⬇️
By delving deeper, you'll uncover not just the 'how-tos', but the 'why-tos' behind mock interviews, thereby gaining an upper hand in mastering interviews and securing your dream roles. So, are you ready to revolutionize your preparation strategy? Let's turn the tide together, one mock interview at a time.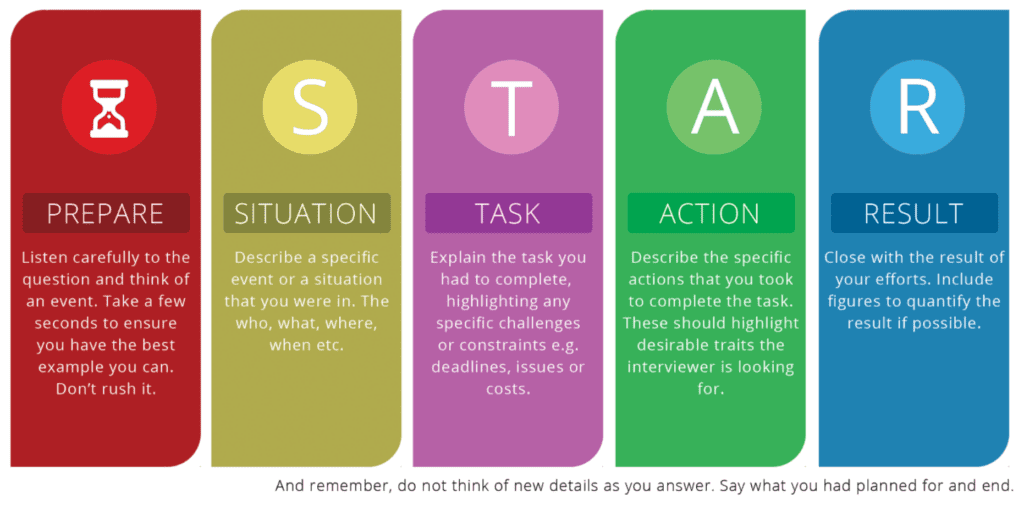 Unmasking the Power of Mock Interview
Stepping into the limelight, let's debunk the mystique surrounding mock interviews.
The Concept and Purpose of Mock Interviews At its core, a mock interview is a simulated interview scenario designed as a dress rehearsal for the real deal. Acting as an invaluable tool, it streamlines interview preparation by providing a realistic and comprehensive experience that familiarizes you with typical interview processes. The primary objective? To enhance your interview skills, thereby equipping you to excel in real interviews. By transforming the abstract notion of 'interview readiness' into a concrete, measurable attribute, mock interviews help minimize uncertainties and maximize confidence. Just imagine – you could approach your next interview armed with the knowledge of potential questions, strategies for effective responses, and a thorough understanding of your strengths and weaknesses.
Can you perceive the edge it gives you over other candidates?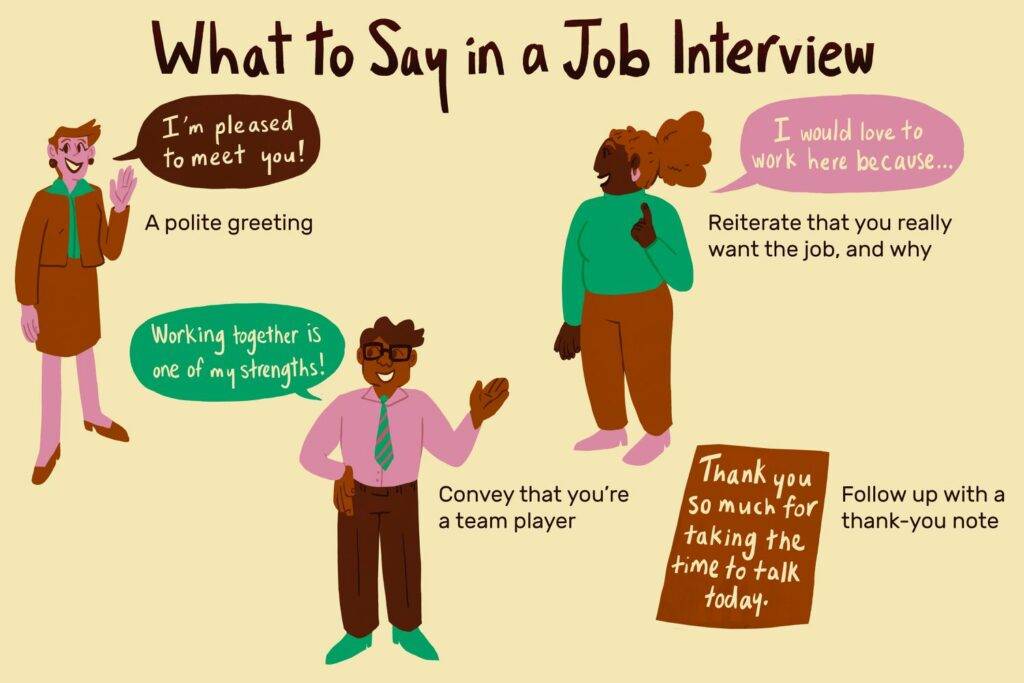 Evolution of Mock Interview: From Classroom to Digital
Mock interviews have come a long way from their traditional face-to-face origins. Time and technology have revolutionized them, transitioning from the four walls of a classroom to the global reach of the digital world. Today, digital mock interview simulations offer unprecedented flexibility and accessibility, thereby breaking down geographical and logistical barriers. Embracing digital mock interviews can lead to convenience, enhanced preparation, and higher effectiveness. From the comfort of your home, you can participate in diverse interview simulations that mirror the dynamism of the modern job market. Imagine the power and freedom in being able to prepare for your dream job interview anytime, anywhere. Isn't this the kind of efficiency we yearn for in the digital age?
Ready to step into the next chapter? Stay tuned as we reveal the psychological benefits of mock interviews.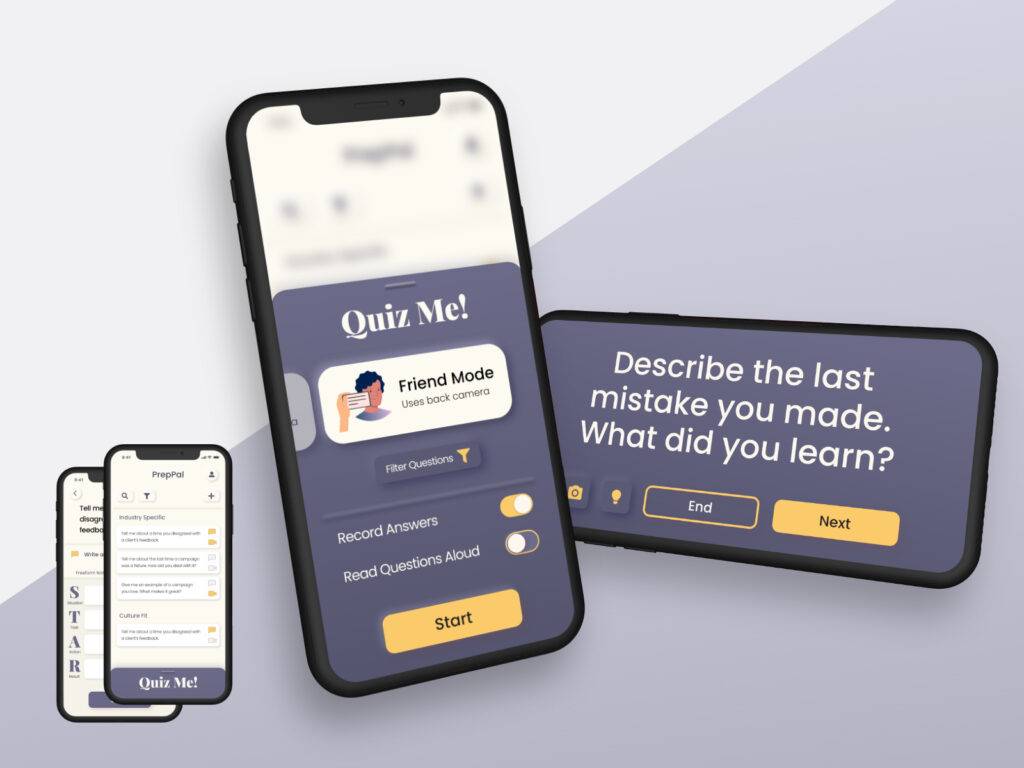 For instance, platforms such as LinkedIn offer insightful articles on common interview questions, while others like InterviewSpark provide AI-enhanced tools for personalized practice. From understanding how to answer interview questions to providing answer templates of job interview questions, these platforms offer all-in-one solutions for interview prep. Now, let's transition from the virtual desktop to the comfort of your hand-held devices, examining how mobile apps can be your portable interview coach.
Transforming Fear into Confidence: Effect of The Mock Interview
Stepping into the spotlight of the job market can be overwhelming, sparking a mixture of fear and anxiety. But there's an antidote that can transform these nerves into a wellspring of confidence – the potent effect of mock interviews.
Mock Interview: The Antidote to Interview Anxiety
The mere thought of an interview can often trigger stress, the kind that hinders your true potential. Mock interviews are the antidote to this common fear. By simulating the pressure-cooker environment of a real interview, they equip you with the readiness to navigate tricky questions, counter unforeseen challenges, and foster a serene calm in the face of pressure. They provide a safe space to stumble, learn, and improve without real-life repercussions. Have you ever caught yourself paralyzed with fear during an interview? Mock interviews offer a unique opportunity to conquer this fear, allowing you to walk into any interview room with an assured sense of familiarity and control.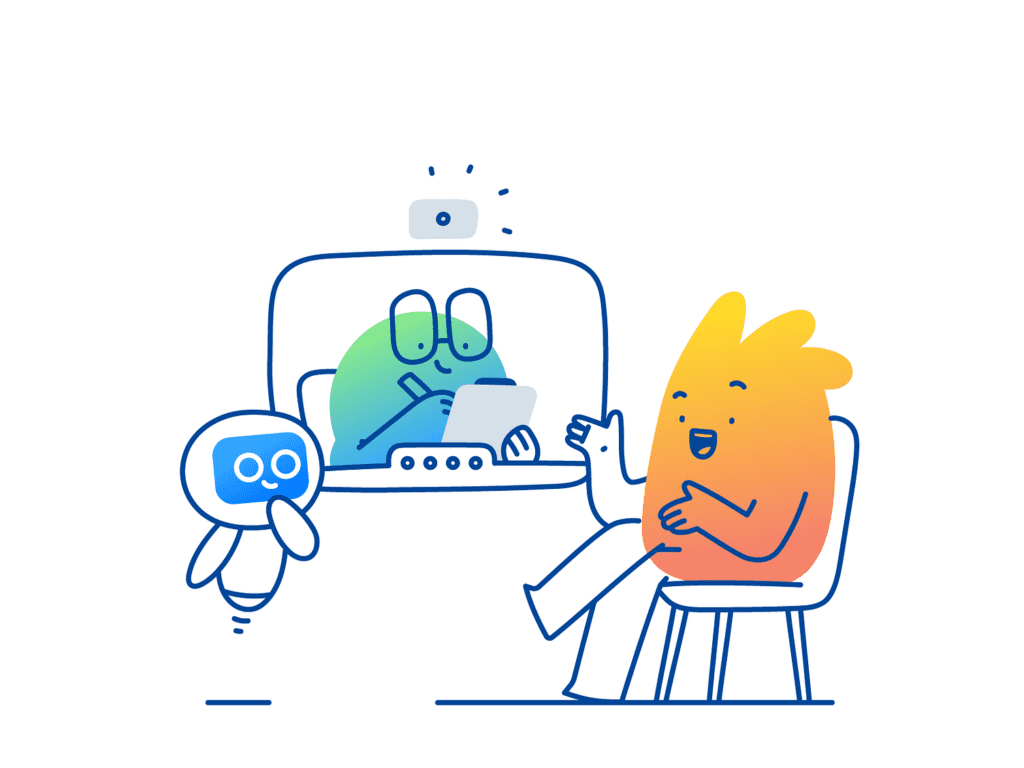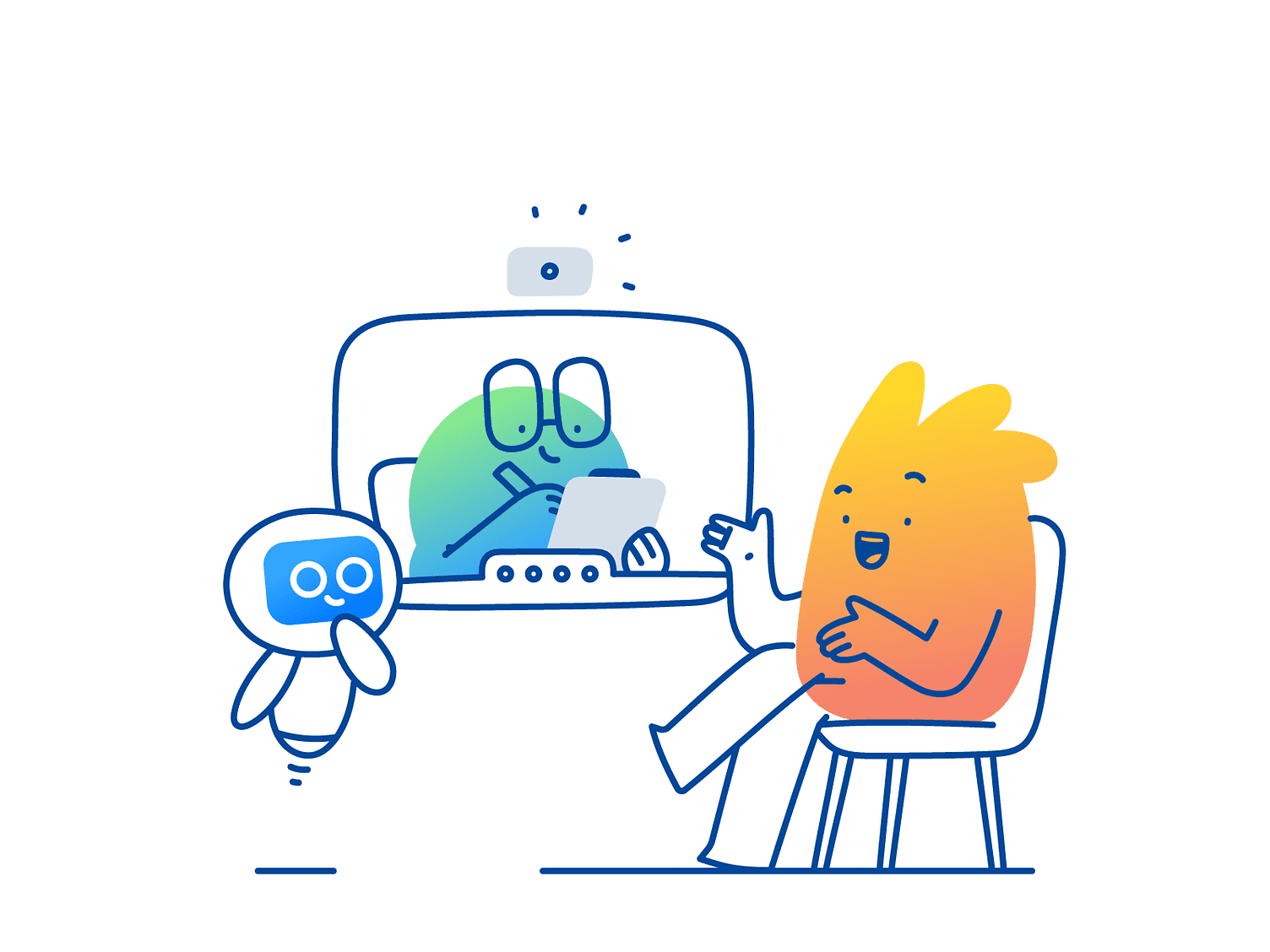 Confidence Booster: From Mock Interview to Job Offers
Imagine walking into an interview room, unphased by the intense atmosphere, confident in your responses, and leaving a memorable impression on the interview panel. Seems like a distant dream? Not anymore. By providing a platform for repeated practice, mock interviews help refine your communication skills, sharpen your answers, and enhance your overall presentation. This sustained practice gradually builds an empowering self-confidence that shines through during real interviews. The result? Improved performance and a higher probability of securing job offers.
So, are you ready to boost your confidence and transform your career trajectory?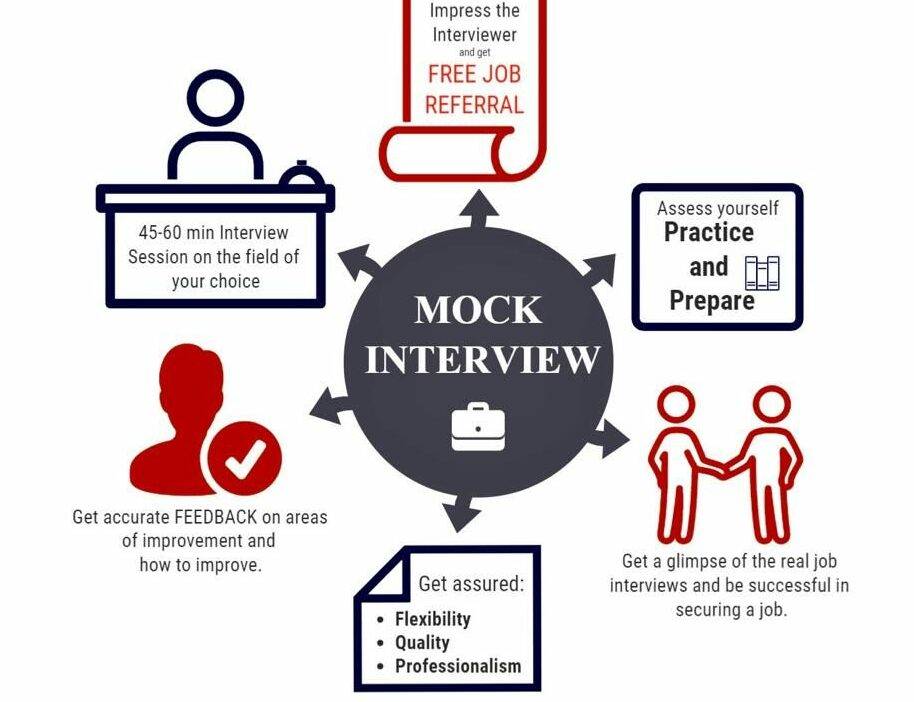 Level Up Your Skills with Mock Interview
Unlocking new potentials, mock interview practice emerges as a critical tool in enhancing diverse interview skills. Let's explore how this method shapes you into a competent job applicant.
Articulation and Clarity: Communication Skills Enhancement
Powerful communication is a cornerstone of any successful job interview. However, achieving the right balance of clarity, articulation, and conciseness is no easy feat. This is where mock interview practice steps in. By providing a safe, controlled environment to express ideas, it fosters clear articulation and confidence. Through repeated practice and feedback, it allows you to fine-tune your responses, enhancing your communication skills. Remember, every interaction, every response counts in an interview, so why not make them impactful?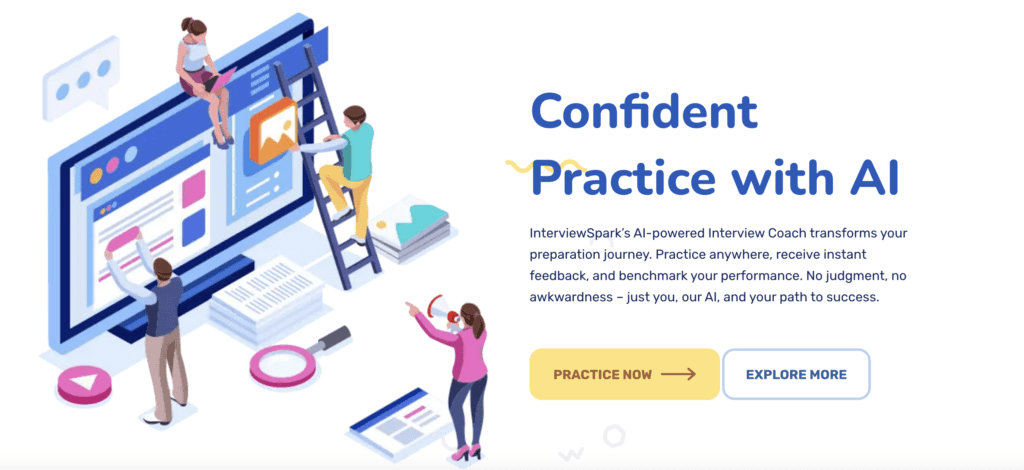 Solving on the Spot: Enhancing Problem-Solving Skills Via Mock Interview
Encountering unpredictable questions can make the calmest of us sweat. To conquer this hurdle, you must foster agile problem-solving skills. But how? The answer lies in mock interviews. They expose you to various scenarios and question types, training your brain to think on its feet. The safe simulation of these high-pressure situations enables you to refine your problem-solving techniques in a risk-free environment. It's time to turn those dreaded surprise questions into opportunities to impress!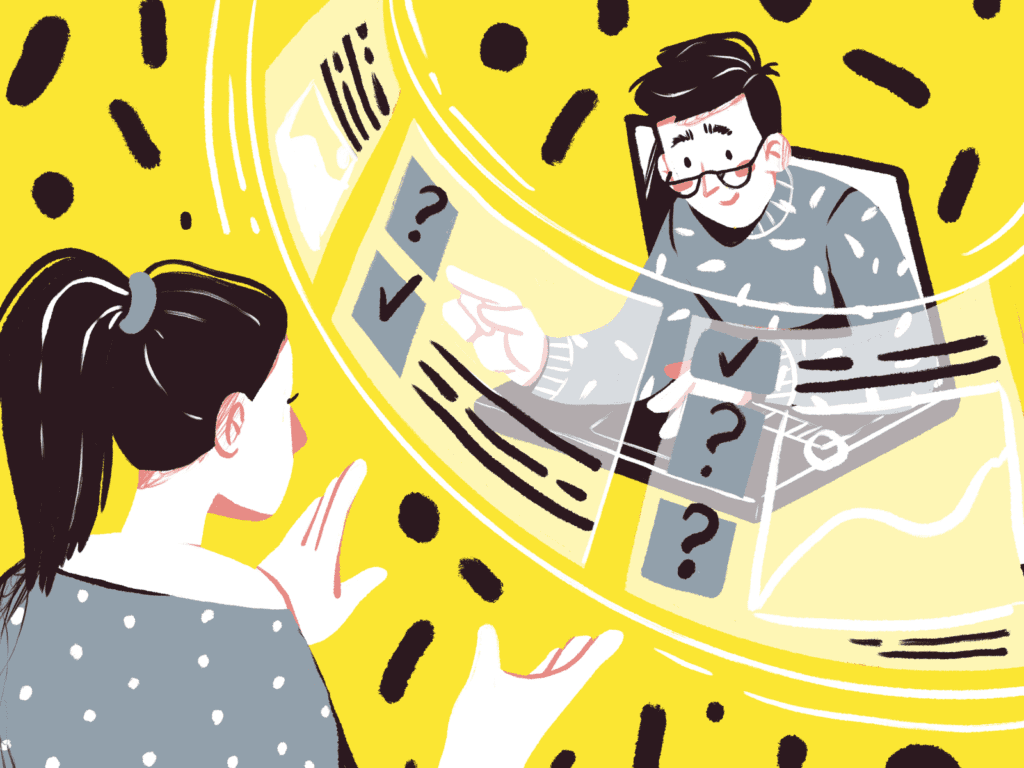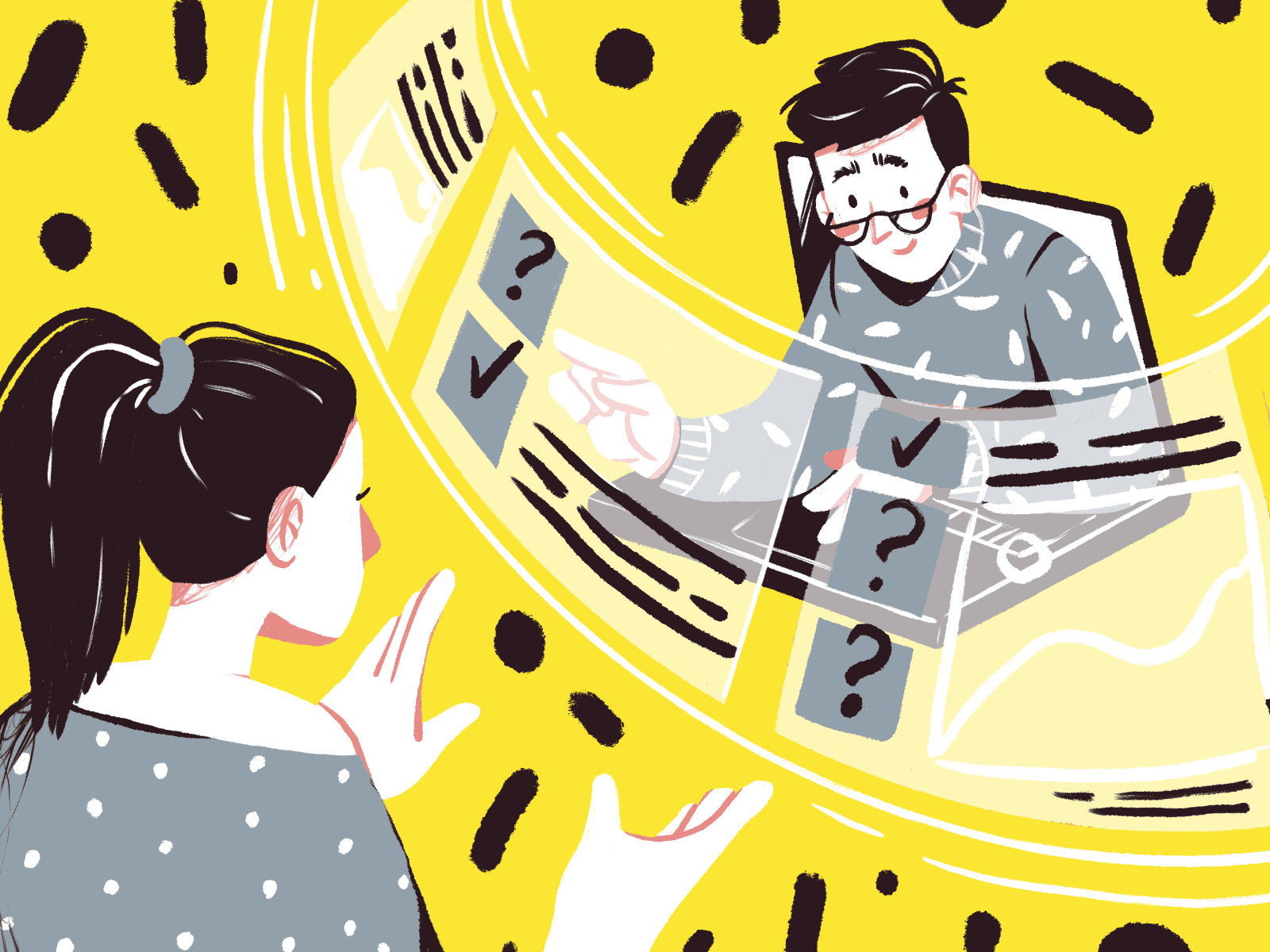 Technical Proficiency: Mastering Job-Specific Skills
What's more convincing than demonstrating your skills in real-time? Technical proficiency is critical, especially in fields like technology and engineering. Mock interviews provide an excellent platform to showcase and refine these abilities. From coding challenges to case studies, these simulations mimic job-specific scenarios, allowing you to apply your knowledge and gain valuable feedback. Are you ready to show off your expertise with confidence?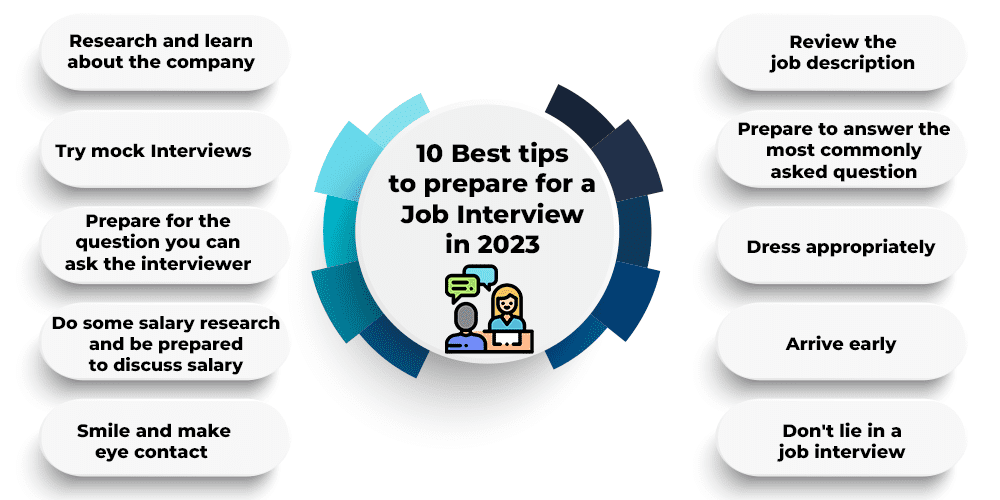 With this newfound understanding of the myriad benefits of mock interview practice, let's move on to discuss the concept of instant feedback and its vital role in this transformative process.
The Secret Sauce: Instant Feedback in Mock Interviews
Immersing ourselves into the first key ingredient of successful mock interview practice, let's dissect the significance of instant feedback
Strengths and Weaknesses: Uncovered
Instant feedback serves as a mirror, reflecting your strengths and potential areas of improvement. It's akin to having an honest friend who immediately points out what went well and what didn't during your practice interview. Being aware of these facets allows you to fine-tune your strategies, maximize your strengths, and diligently work on your weaknesses. But how does this lead to honing your interview techniques? Let's delve further.
Revising Tactics: Improving Interview Techniques
Feedback from mock interviews acts as a guiding light, helping you to refine your approach and formulate a winning strategy. By understanding your shortcomings, you gain the opportunity to revise your techniques. For instance, if you often speak too quickly when nervous, recognizing this pattern lets you consciously work towards maintaining a steady pace. Can you imagine the positive impact that such changes can bring about in your real interviews?
As we navigate through the importance of instant feedback, our journey takes us to the next pivotal factor in mock interviews: the role of practice and repetition.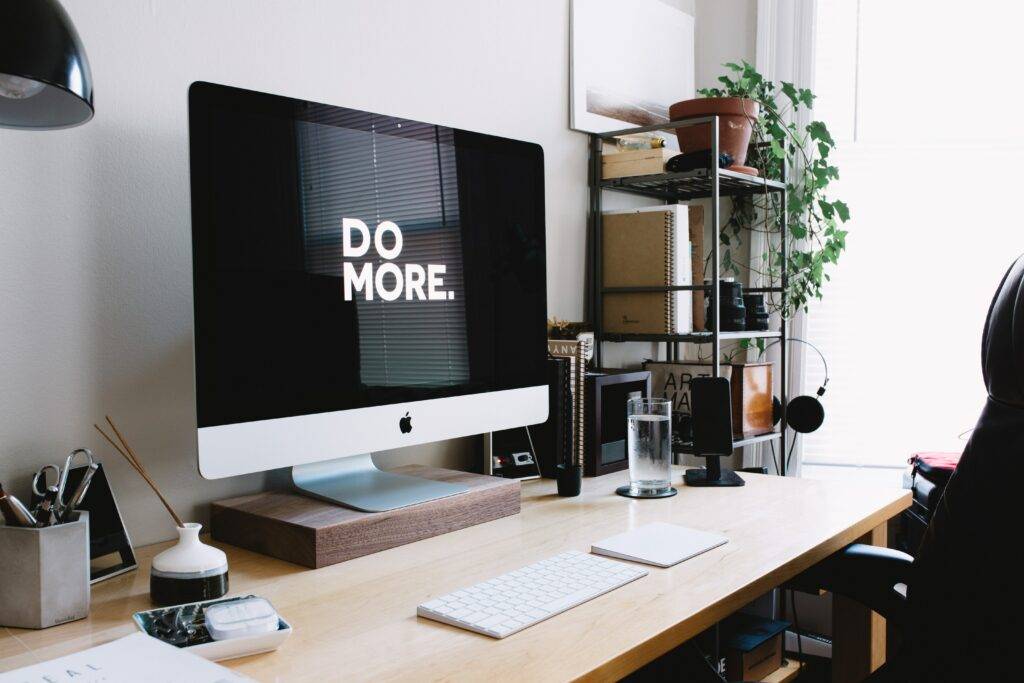 Prepping for the Real Deal: From Mock to Job Interviews
The criticality of transitioning from the protected environment of a mock interview to the unpredictable realm of a real job interview cannot be understated. This change demands an insightful understanding of how to transport lessons learned during practice into improved performance in the actual face-off.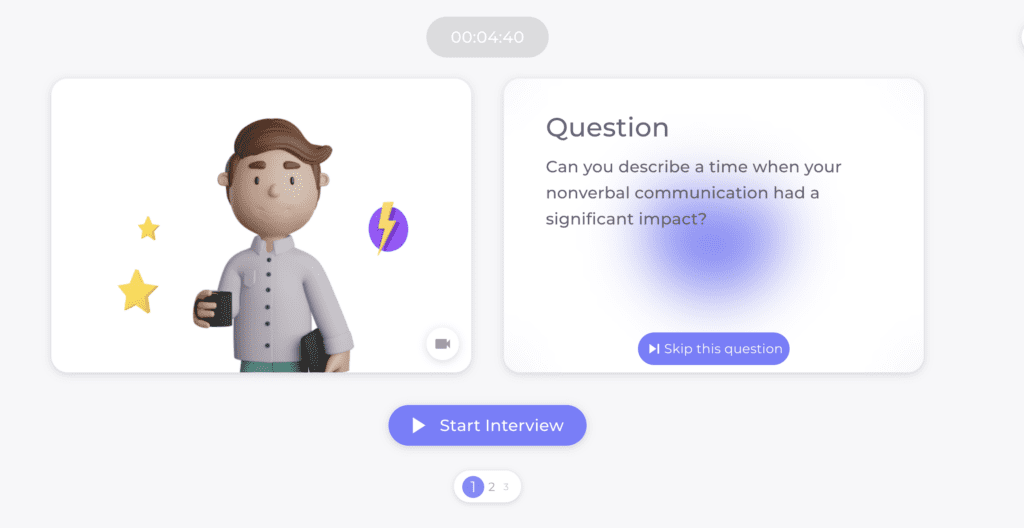 Translating Practice into Performance
Success in actual interviews hinges on the adept application of learnings from mock interview practice. Constructive feedback from these practices helps to pinpoint areas for improvement and cultivate strategies to overcome weaknesses. Consider asking yourself, "Which feedback points have I acted upon? How have these changes improved my communication, problem-solving, or job-specific technical skills?" Reflecting on these questions can effectively guide your translation of practice into performance.
Pre-Interview Rituals: Checklist for Success
Embrace the power of pre-interview rituals to transition seamlessly from mock interviews to real job interviews. A checklist, crafted from your mock interview experiences, could be your secret weapon for success. This tool helps to manage nerves, maintain focus, and ensure nothing crucial slips through the cracks. Ask yourself, "What are my must-do rituals before an interview? How do these practices improve my performance?"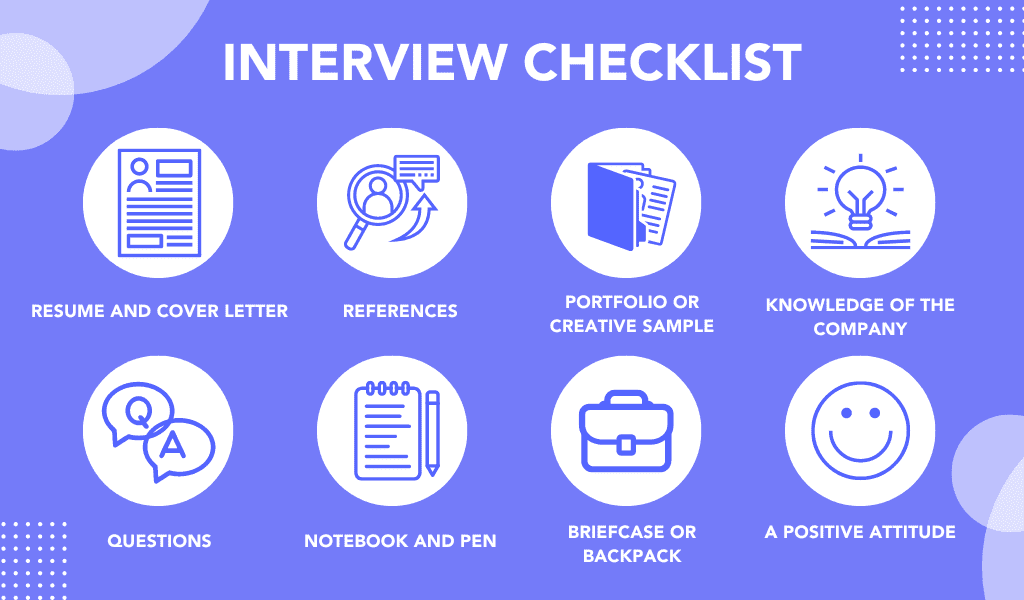 As we transition to our next topic, let's delve into the nuances of instant feedback in enhancing your mock interview practice.
Navigating the Digital Landscape: Online Mock Interviews
As technology progresses and reshapes the professional world, interviews have found a new realm to flourish in – the digital space. But how can one navigate this online landscape to enhance their job interview skills? Let's explore the virtual world of online mock interviews and uncover their profound impact on the path to landing your dream job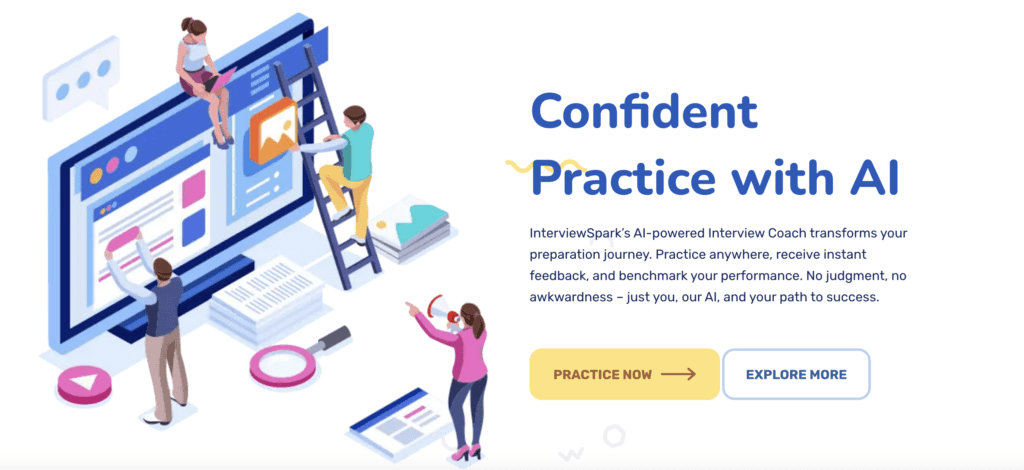 Benefits and Mechanism of Online Mock Interviews
Online mock interviews bring about a myriad of advantages that make interview preparation more accessible, efficient, and targeted. They seamlessly transcend geographical boundaries, time constraints, and standardise the experience, creating a level playing field for all candidates. The mechanism is simple and intuitive: the candidate logs onto a platform, engages in a simulation closely mimicking real interviews, and receives instant feedback. Doesn't the idea of gaining insight into your strengths and weaknesses in real-time sound empowering? This provides you with the opportunity to course-correct immediately, thereby fostering rapid improvement.
Top Sites for Online Mock Interview Practice
In this tech-savvy era, several platforms offer promising online mock interview experiences. However, choosing one that aligns with your goals can be crucial for your preparation journey. While some platforms specialize in technical interviews, others focus on honing your behavioral skills. The key is to select a site that offers a balanced blend of both, along with the provision for instant, actionable feedback. But, how does one find such a platform? Stay tuned, as we delve deeper into this topic in the next section.
Moving forward, let's transition into exploring the psychological impact of mock interviews, unveiling how they transform fear into confidence and uncertainty into sure-footedness.
Customizing Your Practice: Mock Interviews Across Different Roles
Launching into our exploration, it's time to highlight the vast scope of mock interviews tailored for various roles and industries.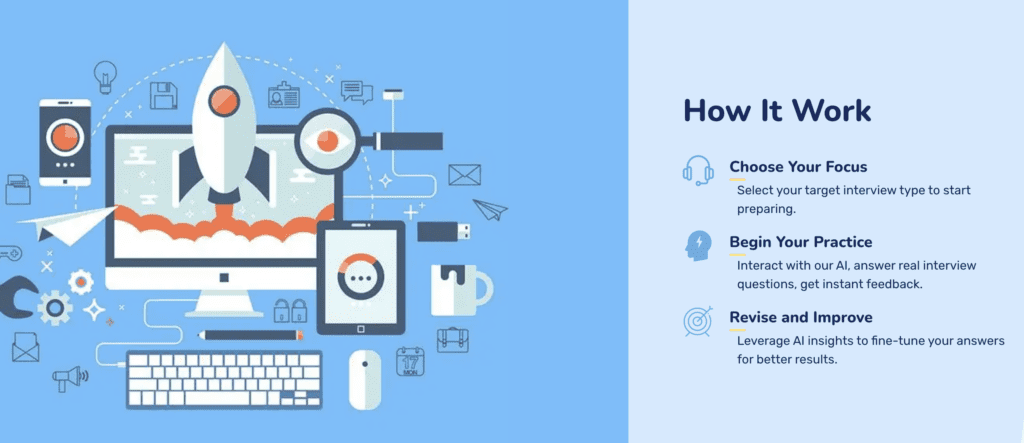 Role-Specific Mock Interviews: Nailing the Job Requirements
Imagine walking into an interview, fully cognizant of the expected role-specific queries, and prepped to provide compelling responses. That's the advantage role-specific mock interviews provide. These interviews are modeled to align with specific roles, making the practice as realistic as possible. The dynamic nature of these mock sessions allows you to anticipate potential questions, develop well-thought-out responses, and navigate role-specific nuances with finesse. These mock interviews, meticulously tailored for each role, amplify your proficiency in tackling job-specific requirements, bringing you a step closer to acing your real interview. Reflect on this: Are you fully exploiting the potential of role-specific mock interviews in your preparation?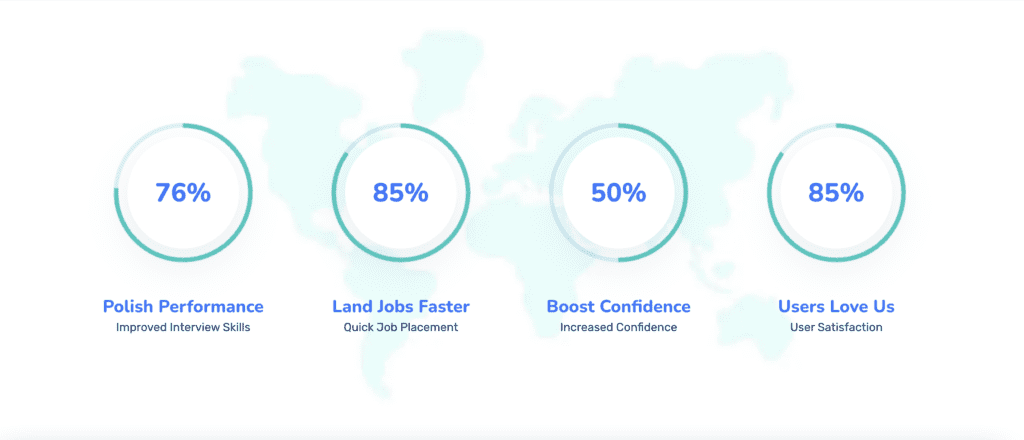 Industry-Centric Mock Interviews: Understanding the Sector
Now, let's take your interview job preparation a notch higher – have you considered the value of industry-centric mock interviews? Each industry has its unique set of norms and expectations for job interviews, and mastering them is crucial for impressing potential employers. Industry-centric mock interviews provide a deep understanding of the sector's interview norms and unique expectations, equipping you with the necessary insights to make a lasting impression. By honing your knowledge about the industry, these mock interviews facilitate a more nuanced and informed interview performance, making you stand out amidst the competition. It's worth pondering: Are your current practices sufficient for a nuanced understanding of your chosen sector?
Now, let's transition towards another critical aspect of mock interviews – instant feedback.
Future of Interview Preparation: The Rise of AI in Mock Interviews
As we delve into the future of interview preparation, the rise of AI in mock interviews cannot be understated. Over the years, artificial intelligence has transformed countless industries, and job interview preparation is no exception.
AI in Action: Simulating Real Interviews
One crucial facet of AI's role in mock interviews is the simulation of real-life interview scenarios. AI systems are now sophisticated enough to analyze a myriad of possible interview situations, tailor questions based on the job role, and even replicate the unpredictability of human interviewers. This technology fosters a near-real experience, thus enabling candidates to practice under conditions similar to an actual job interview.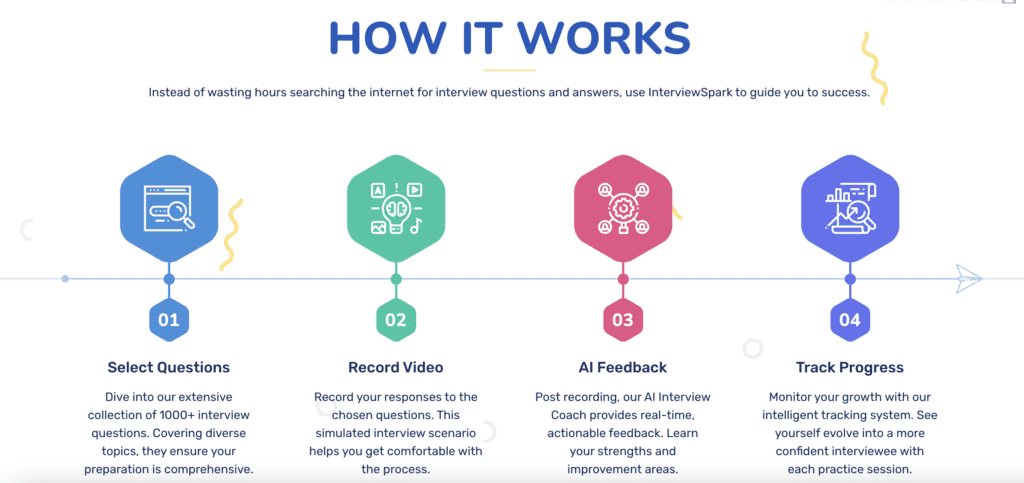 AI-Driven Feedback: The Next Level of Interview Preparation
AI-driven feedback has revolutionized interview preparation by providing a personalized and precision-focused practice. These advanced systems analyze responses in real-time, assessing the candidate's performance against predefined metrics. Consequently, they provide instant, actionable feedback that can help candidates identify their strengths and areas needing improvement
As we shift our focus to the next section, let's delve into how mock interviews help overcome the anxiety associated with job interviews, thereby enhancing performance.

Conclusion
As we delve into the realm of mock interview practice, we come full circle to the sentiment expressed in the onset of our journey: acing a job interview can seem as daunting as scaling Everest, but with the right tools and strategies, it doesn't have to be. Throughout our exploration, we've unmasked the power of mock interviews, acknowledged their role in transforming fear into confidence, and emphasized how they level up your skills – from communication and problem-solving to job-specific technical proficiencies.
Reflecting back to our introduction, the key isn't just to understand 'how-tos,' but also 'why-tos' behind mock interviews. Their relevance in today's job market is undeniable, helping young professionals like you to navigate the interview labyrinth with much more precision. From instant feedback to customizing your practice and exploring digital platforms, the potency of mock interviews lies in their flexibility and adaptability.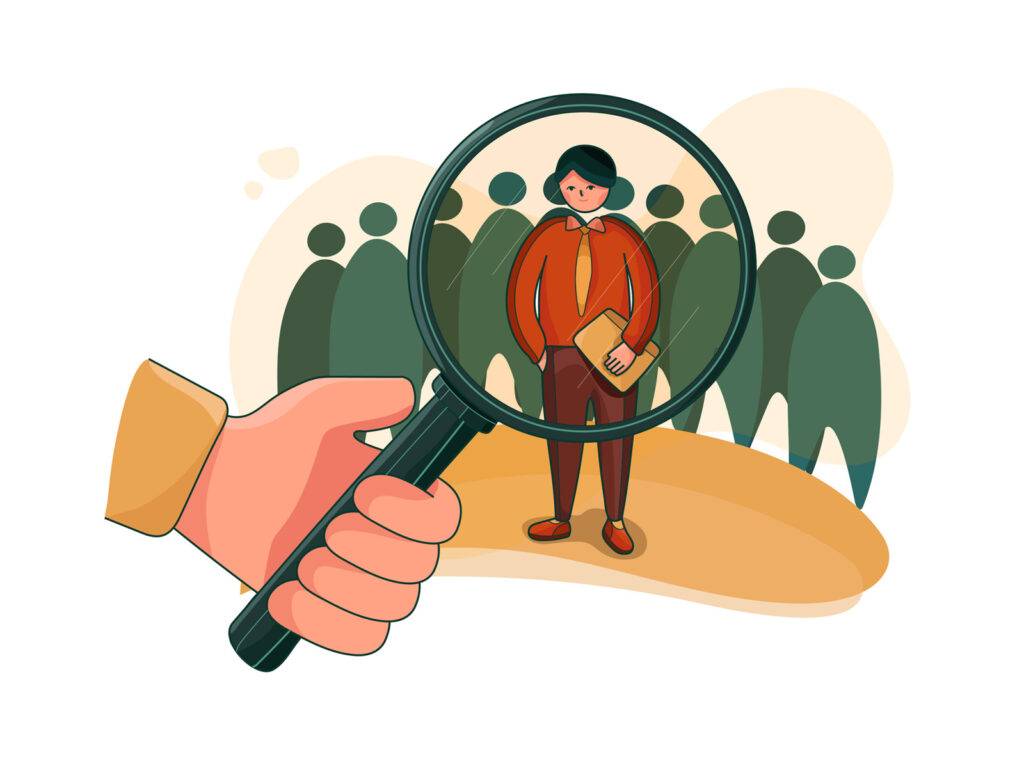 The importance of this blog's subject matter is evident. No matter what stage of your career journey you're at, mock interviews offer a targeted and efficient approach to interview preparation, saving you from unproductive rehearsals and irrelevant questions. And isn't it what we all strive for – to maximize our preparation efficiency, gain real-time feedback, and ultimately, secure our dream roles?
In conclusion, as you venture forth in the exhilarating arena of job hunting, remember this – the key to mastering interviews is not within the confines of generic preparations, but in the targeted, effective approach of mock interviews. May this newfound knowledge embolden your stride, empower your voice, and inspire your success. After all, the magic of mock interviews is in turning daunting challenges into exciting possibilities. So, take this leap of faith, harness the power of practice, and embark on this transformative journey today. We'd love to hear your experiences, engage in insightful discussions, and be a part of your success story. Do share this guide with your fellow professionals, and together, let's turn the tide of interview preparation.
Ready to step up your preparation game? Transform your daunting interview challenges into exciting opportunities with InterviewSpark. Experience a mock interview that mirrors the modern job market, receives immediate, data-backed feedback, and boosts your confidence like never before. No more wasted hours, only precision-focused preparation. Isn't it time to stop rehearsing and start performing? Don't wait, give InterviewSpark a try today and secure your dream job tomorrow!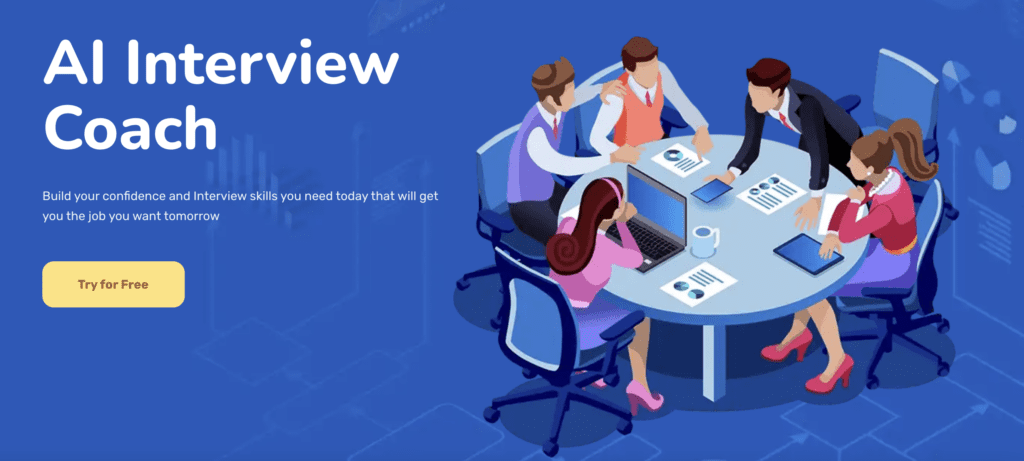 Other Blogs You need to read during your Job hunting Journey:
https://interviewspark.io/blog/hack-your-interview-conquer-fears-with-modern-prep-tools/