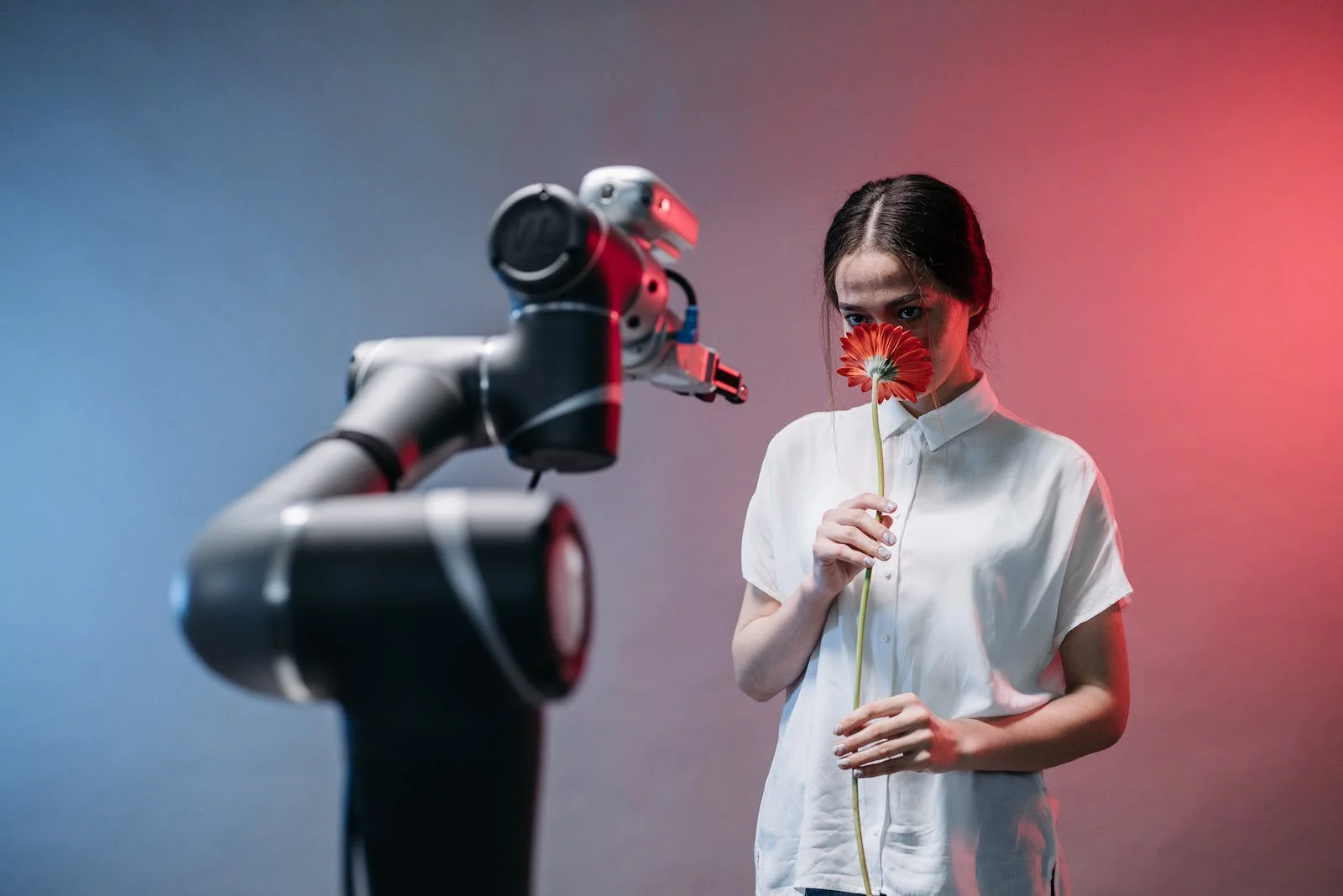 Picture this: You've got your dream job interview scheduled, your heart races, palms sweaty, brain frantically trying to draft the perfect response to anticipated questions. Ever wondered if there's a blueprint, a formula to ace these critical moments? In 2019, a study showed that 93% of interviewees wished they had a more tailored approach to interview prep. Dive into the intricacies of the evolving job interview process, the art of meticulous research before the big day, the finesse of tailored responses, and the often underestimated power of non-verbal communication.
This guide not only unravels the nuances of asking thought-provoking questions but also navigates the aftermath of an interview and strategies for continuous growth. Ready to decode the secret sauce of interview success? Journey with us as we equip you with actionable insights and tools, ensuring you're always two steps ahead of the competition. Dive in, and let's turn those interview jitters into a confident handshake of success.
Demystifying the Job Interview Process
In today's professional landscape, understanding the nuances of job interviews is pivotal.
The Evolution of Interviews
How did the notion of "job interview" come into existence? Over the decades, the process of job interviews has evolved substantially. Historically, employers relied more on word-of-mouth referrals and direct interactions. As societies became more complex, so did the need for a structured hiring process. Enter the traditional job interview, a set stage where skills, experiences, and personalities are gauged.
Fast forward to the present, with the integration of technology and globalization, the format of interviews has diversified. Virtual interviews, panel discussions, and task-based assessments have taken center stage. But why is it crucial to know this history? Recognizing the evolution provides context. It empowers the modern professional, like you, to better appreciate the diverse interview methodologies and adapt accordingly. How well do you align with the current interviewing norms?
Current Interview Trends
In this digital age, what are the prevailing trends that shape job interviews? Interviews have transcended the confines of four walls, with virtual meetings becoming the norm, thanks to advanced interview preparation tools and platforms. Employers are not just asking typical interview questions; they're harnessing AI-powered assessments, behavioral analytics, and situational tasks to evaluate candidates.
These strategies offer a more holistic view of an applicant, going beyond the résumé. Additionally, there's a heightened focus on soft skills like adaptability, problem-solving, and emotional intelligence. It's no longer about just what you know, but how you apply it. And the real challenge? Keeping up with these ever-changing trends. How adept are you at navigating these modern interview techniques?
Beyond the Questions
Peeling back the layers of interview questions, what truly goes on in the minds of interviewers? Behind every question lies an intent, a specific trait or skill they are looking to evaluate. Interviewers often seek genuine, authentic responses, not rehearsed lines. They gauge your passion, your drive, and your cultural fit with the organization. Moreover, they observe non-verbal cues, from body language to eye contact, as these silently communicate confidence, enthusiasm, and sincerity. With this knowledge, the ball is in your court. Instead of merely formulating answers, why not delve into understanding the "why" behind the question? How often do you reflect on the deeper purpose of an interview question?
With the groundwork laid, let's further dissect the intricacies of mastering interviews.
Laying the Groundwork: Research Before The Interview
Every success story has its prelude, and for an interview, it's thorough research.
The Company Deep Dive
Acquainting oneself with a company's ethos is indispensable. Does merely skimming the 'About Us' page suffice? Think again. Dive deeper into the organization's mission, core values, and latest endeavors. How do they align with yours? Grasping these nuances ensures that during the interview, your answers not only resonate with the company's vision but also showcase a genuine interest. How often have you tailored your responses based on a company's mission?
Job Role Analysis
The essence of a successful interview lies in understanding the intricacies of the role. Have you taken a moment to dissect the job description? Knowing the expected competencies, responsibilities, and performance metrics can equip you with targeted responses. And when asked those typical 'interview questions', wouldn't it be transformative to answer with a finesse that bridges your expertise with the role's demands?
The Competitive Landscape
Where does the company stand amidst its competitors? Recognizing the organization's market positioning not only shows initiative but also displays strategic thinking. Highlighting this knowledge during the interview can set you apart. After all, who wouldn't appreciate a candidate aware of industry dynamics and equipped with insights on staying ahead in the competitive race?
Transitioning from research to action, let's delve into optimizing our approach during the interview.
Preparing Your Arsenal: Tailored Responses and Rehearsals
The key to excelling in any job interview lies in targeted and personalized preparation.
Cultivating compelling responses to popular questions, with mock interview drills.
How many times have young professionals stumbled when posed with classic interview questions? It's pivotal to cultivate responses that not only answer the query but also showcase your unique experiences and perspectives. For instance, when faced with the ubiquitous "Tell me about yourself" prompt, how can you ensure your answer is memorable yet relevant? Utilizing mock interview drills lets you practice and refine these answers. Such rehearsals enable you to respond confidently, having already encountered and navigated potential hurdles in a controlled setting. Do you often find yourself reciting generic answers, or are you ready to take your responses up a notch?
Answering the Unanswerable: Tackling curveball questions
Every interviewer has a few curveball questions up their sleeve—unexpected queries designed to test your adaptability and thinking process. Rather than getting caught off-guard, consider a structured approach. Start by understanding the core of the question, then draw upon relevant experiences or knowledge to craft an insightful response. Can you recall an instance when an unexpected question took you by surprise? Remember, the objective isn't always to provide the 'right' answer, but to showcase your thought process and adaptability.
The Power of Mock Interviews: Refining responses
Mock interviews aren't just about rehearsing for the D-day; they are an invaluable tool for refining your answers. Receiving feedback in real-time allows you to identify areas of improvement and fine-tune your responses. Additionally, these simulated settings provide a safe space to practice non-verbal cues, from maintaining eye contact to modulating your voice. Have you ever reflected on your performance post-interview, wishing you'd answered differently? Mock interviews can bridge that gap, ensuring you present your best self when it matters most.
Leveraging Online Platforms: Utilizing digital tools
In today's digital age, there's a plethora of online interview preparation tools available at our fingertips. These platforms offer insights, templates, and real-time feedback, optimizing your preparation process. However, while using these tools, it's essential to ensure authenticity in your responses. While templates and examples provide guidance, customizing them to resonate with your experiences is crucial. Are you leveraging the vast resources available online to enhance your interview readiness?
Now that you're armed with tailored strategies, what's next in our blueprint for interview success?
Non-verbal Communication: Your Silent Ambassador
Non-verbal cues play a pivotal role in interview preparation, often speaking louder than words.
Perfecting the Interview Attire: Dressing to Impress
What's the first impression even before you speak in an interview? It's your attire. According to experts, it takes just seven seconds for someone to form an opinion about you, largely based on appearance. Do you resonate with the company's culture? Does your outfit reflect professionalism? While the idea isn't to outshine with extravagant fashion, it's about presenting a polished, competent image. How often have you felt more confident just because you dressed the part? Remember, attire is an extension of your brand and a reflection of your attention to detail.
Body Language Decoded: Mastering Postures
The subtleties of body language, from hand gestures to seating postures, convey volumes about a candidate. Ever noticed how an erect posture exudes confidence? Or how fidgeting can inadvertently signal nervousness? Mastering the art of body language can be a game-changer. After all, isn't a firm handshake often associated with confidence and reliability? Engage in self-awareness practices or use interview preparation online tools to understand and refine these silent signals. Does your non-verbal demeanor align with the assertiveness of your verbal responses?
Reading the Interviewer: Adapting Your Approach
Adapting to your surroundings is key, and interviews are no exception. It's not just about you; it's about them too. Can you pick up on the interviewer's body language? Are they engaged, or are they distracted? Responding to these non-verbal cues can tilt the scales in your favor. For instance, if the interviewer seems disinterested, perhaps it's time to recalibrate and engage them with a thought-provoking question about the role. It's a dance of perception and response, ensuring a two-way engagement and maximizing rapport.
Having mastered the silent language, let's delve into the spoken intricacies of the interview process.
Unlocking the Power of Inquiry
For many, interviews seem a test of one's preparation. But what if they were more of a two-way dialogue?
Questions that Resonate: Crafting inquiries
The true essence of an interview isn't just responding but also engaging. Crafting effective questions showcases more than curiosity; it paints a picture of a candidate genuinely vested in the role and the company. Consider this: isn't the difference between "What does the role entail?" and "How has the role evolved in the last five years, given market dynamics?" evident? The latter not only speaks of your understanding of the role but also your awareness of its context in the larger industry. Ever thought about how you can resonate more deeply with the interviewer by framing insightful questions?
Avoiding Pitfall Questions: Navigating away
However, it's equally crucial to be wary of pitfalls. Questions that signal a lack of prior research, such as basic details available in the job description, can be counterproductive. Or ponder this: asking about salary or perks prematurely might seem rushed. How can one ensure their inquiries are strategic, reflecting genuine interest and avoiding superficial or premature concerns?
The Closure Query: Ending on a high note
As the adage goes, "First impressions last." But, in interviews, so do last impressions. Ending the conversation with a memorable, thought-provoking question can reinforce your keenness for the role. Perhaps something like, "From your experience, what differentiates those who excel in this position from those who merely do well?" Such inquiries can not only provide valuable insights but also position you as a reflective and strategic thinker. Are you considering the lasting impression your final question might leave?
With the right questions in tow, let's shift focus to decoding other interview intricacies.
Post-interview Protocol: Navigating the Aftermath
Delving into the intricate dance post-interview, there's more to it than just waiting for a call back. As one navigates the aftermath, the process is equally important as the interview itself.
Steering through the post-interview phase, from follow-ups to evaluating offers
Just wrapped up your interview? It's crucial not to view this as the endpoint. The steps you take post-interview can significantly impact the impression you've left. How does one remain in an interviewer's good books while also genuinely assessing if an offer aligns with their career aspirations? From crafting a memorable follow-up message to dissecting job offers, this journey demands as much tact as the interview itself. Does your post-interview protocol magnify your dedication and interest in the role?
The Art of Following Up: Crafting a memorable message
What makes a follow-up message resonate with interviewers? It isn't just about expressing gratitude for the opportunity. An impactful follow-up reinforces your enthusiasm for the position, touches on a meaningful conversation from the interview, and showcases your eagerness to contribute to the organization. The question arises: are you personalizing your messages to leave a lasting impression or merely resorting to generic templates?
Evaluating the Offer: Dissecting offers
Receiving a job offer is exhilarating, but the evaluation doesn't end there. Young professionals must dissect the offer, considering aspects beyond the salary – the company culture, growth opportunities, benefits, and work-life balance. Are you aligning the offer with your career goals and values? The key lies in evaluating holistically, ensuring that the job fits your bigger picture.
Graceful Negotiations: Approaching salary discussions
Negotiating doesn't have to be confrontational. The art of negotiation lies in articulating your worth while understanding the company's position. Are you well-researched about industry benchmarks and equipped with justifications for your ask? It's about striking a balance, ensuring that you feel valued while also showcasing flexibility and understanding towards the organization's constraints.
Having comprehensively ventured through post-interview intricacies, the subsequent segment sheds light on mastering non-verbal cues, a pivotal aspect often overlooked in interview preparations.
Overcoming Interview Hurdles: Tips and Remedies
The world of interviews is fraught with challenges. But how do you navigate them effectively?
Coping with Rejections
Rejections are an inevitable part of the interview preparation journey. Instead of letting them dampen your spirit, use them as a stepping stone. How? By actively seeking feedback. While it might be tempting to wallow in the 'whys', understanding specific areas of improvement can radically transform your approach. Remember, every piece of feedback is a clue towards tailoring your responses, honing your skills, and ultimately impressing interviewers in future encounters. Isn't it empowering to view rejections as growth opportunities?
Handling Invasive Queries
Ever faced job interview questions that felt too personal or out of bounds? While it's essential to exhibit professionalism, it's equally vital to establish boundaries. Your strategy? Politely steer the conversation back to job-related topics or express discomfort if a question feels inappropriate. The goal is to navigate these oversteps without compromising your candidacy or self-respect. Curious about how others have managed similar situations?
Juggling Multiple Offers
Landing multiple job offers might seem like a dream scenario, but it comes with its dilemmas. How do you align your choices with long-term goals? Begin by thoroughly reviewing each job description, company ethos, and growth opportunities. Seek insights from current or former employees, online reviews, and other trusted sources. Your focus should be on finding a role that not only aligns with your current skill set but also fuels your passion and fosters continuous growth. After all, isn't it about quality over quantity?
With the tools and insights provided, are you ready to conquer the next interview hurdle?
Continuous Enhancement: Keeping the Momentum
As young professionals advance in their careers, maintaining momentum is crucial for lasting success.
Staying Updated: Keeping abreast with trends
One cannot overstate the importance of staying updated in a rapidly changing job market. Regularly reviewing industry news, following relevant publications, and attending webinars can all serve as effective strategies for staying informed. But why is this vital? Simply put, it ensures you remain a valuable asset to prospective employers. After all, no one wants to be left behind. Have you ever considered how frequently you update your knowledge?
Networking: Cultivating professional relationships
Networking isn't just about attending events or collecting business cards. It's about cultivating meaningful professional relationships. Engaging in meaningful dialogues, sharing experiences, and seeking mentorship are all integral to expanding one's network. Remember, it's not just about the number of connections but the quality of those connections. Think about it: when was the last time you reached out to someone in your industry to discuss the latest trends or sought guidance?
Personal Growth: Committing to lifelong learning
Continuous learning is the linchpin of personal and professional development. This isn't limited to formal education. Reading books, participating in workshops, and even seeking feedback can contribute to one's growth. Furthermore, this commitment ensures that even if the external job market evolves, your skills and mindset stay relevant. How are you dedicating time to your personal growth amidst the hustle of daily tasks?
As we transition to the next aspect of interview preparation, let's keep in mind the significance of continuous enhancement in our professional journey.
Conclusion
Capturing the essence of our discussion on acing job interviews, it's evident that meticulous preparation and an understanding of evolving interview dynamics are paramount. Recall the initial feelings of uncertainty when facing an anticipated question; today, we've unveiled actionable strategies to replace that anxiety with confidence. The art of interviewing isn't just about answering questions but also about understanding a company's ethos, utilizing modern interview preparation tools, mastering non-verbal cues, and fostering continuous growth.
Your quest to secure that dream role isn't just about rehearsing potential answers; it's about genuine engagement with the process and a tailored approach. As young professionals, you've echoed the sentiments of many, craving guidance that's specific and actionable. With the right tools and mindset, not only can you navigate the intricacies of interviews, but also stand out, ensuring a confident stride towards your career goals.
In the vast ocean of generic interview advice, our blueprint serves as your compass, directing you towards clarity and success. Reflect on this guide whenever doubt creeps in, and let it be a testament to your commitment to growth. Fellow professionals, it's time to turn knowledge into action. Engage, discuss, and share these insights with your network. After all, as you grow, ensure others grow with you. Here's to turning every interview into a promising opportunity and every handshake into a stepping stone to success.
Ready to revolutionize your interview game? Experience InterviewSpark now, and transition from generic rehearsals to bespoke preparations that set you apart. Dive in!