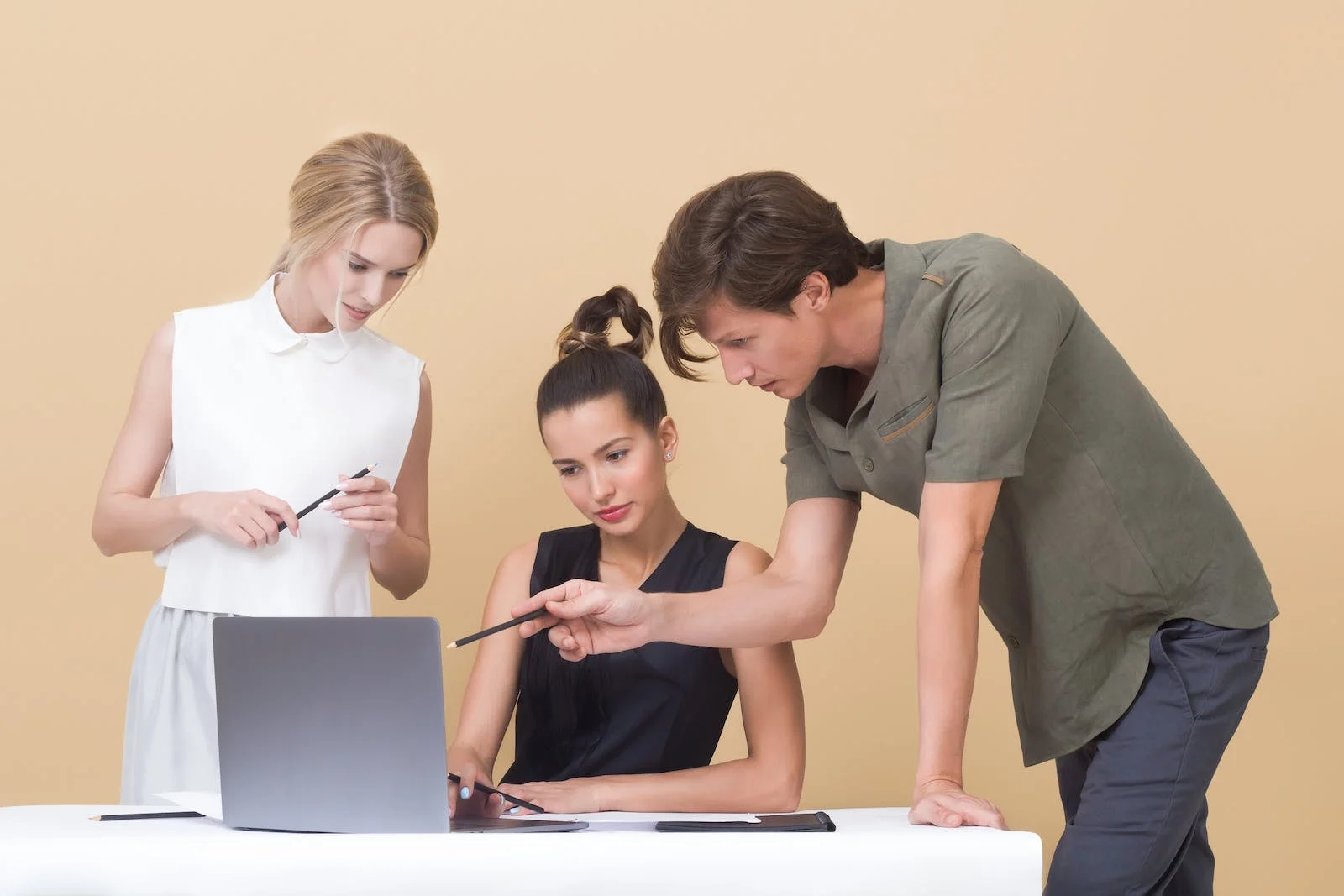 Ever walked into an interview room and wished you could read the interviewer's mind? What if we told you that the secret to cracking the interview metrics lies within reach – in the form of essential metrics that gauge your performance? Surprisingly, less than 30% of job seekers effectively utilize these metrics to prepare and improve.
Today, we will guide you through the seemingly daunting maze of interview metrics, from demystifying the coded language of performance indicators to navigating essential metrics that steer you towards success. This blog post serves as your blueprint for understanding the power of metrics, equipping you with a toolbox to measure, manage, and magnify your skills. Reading further, you'll discover how metrics transform into a mirror reflecting your strengths and areas of improvement, and ultimately, guide your decision-making process for the ultimate interview triumph. Ready to unravel the metric matrix that synthesizes your success? Then keep reading, for you're about to embark on a transformative journey to interview mastery.
Demystifying the Interview Metrics: Your Guiding Beacon
Interview metrics: Your compass in the wilderness of job interviews.
The Secret Language of Interviews
The core aspect of deciphering the secret language of interviews lies in understanding the interview metrics. What if you could unravel the cryptic language that underlies your performance in interviews? With interview metrics, this isn't a far-fetched dream but a reality. These quantifiable elements can provide invaluable insights into your strengths, weaknesses, and areas that need improvement. Imagine them as signposts guiding you through the seemingly insurmountable labyrinth of interviews. They can provide you with a clear roadmap to enhance your interview performance and heighten your chances of securing your dream role. But, are you making full use of these metrics? Or are you still stuck in the conventional loop of preparation?
Decoding Your Performance: The Power of Interview Metrics
Metrics serve as the Rosetta Stone to your interview performance. They can shed light on hidden aspects of your interview skills that you might overlook otherwise. For instance, the 'mock interview score' is a powerful interview performance indicator, which can reveal the areas you excel in and those that require attention. Every 'recruitment metric' used by recruiters becomes a reflection of your skills, personality, and potential. Therefore, understanding these metrics can empower you to optimize your performance, presenting a confident and prepared persona in the interview. Remember, the power to improve lies within the metrics. Are you ready to tap into this potential?
As we delve deeper, we will uncover the key metrics that play an essential role in interview performance. Stay with us on this journey to master the metrics.
The Interview Metric Compass: Navigating through the Maze
Commencing this journey, let's delve into the core of interview metrics, the so-called 'Metric Compass' for navigating the perplexing interview maze.
Unearthing Essential Interview Metrics
An interview isn't just a conversation; it's a data mine filled with rich insights. From the basic metrics like mock interview score and interview performance assessment to the more granular details like non-verbal cues, every aspect is an essential component of the interview metric toolkit. Are you asking the right interview questions? What's the quality of your responses? These key metrics in interview reveal not only your preparedness but also help you locate the gaps in your performance. Does your answer align with the job role expectations? Do you possess the requisite skills? By observing these metrics, you can align your interview approach with the interviewer's perspective, ensuring a high-performance outcome.
Your North Star: Why Interview Metrics Matter
Have you ever wondered why metrics matter? Metrics serve as your North Star in the intimidating landscape of interviews. They illuminate your path, guide your preparations, and streamline your strategies. But it's not just about collecting data; it's about understanding and interpreting this information. How does a mock interview work? What does your interview performance indicate about your potential? These interview evaluation metrics provide the clarity you need to evolve from a rookie to an interview master. They act as a mirror, reflecting your strengths and weaknesses, thus steering you towards your ultimate goal: acing the interview.
The Interview Metric Toolbox: Equip Yourself for Success
Metrics serve as a powerful compass, guiding interviewees through their interview journey. But how can one gather and comprehend these key metrics in interview?
Measure to Manage: Tools for Tracking Interview Metrics
Measuring interview performance is paramount for improvement. The age-old saying, "What gets measured gets managed," remains true, especially for interviews. Relying on your intuition or vague feedback might not yield the desired results. Instead, utilizing specific tools, such as mock interview metric tools or recruitment metrics software, offers tangible, actionable insights. How does a mock interview work? Think of it as a rehearsal, providing invaluable feedback through various metrics like interview performance indicator and interview evaluation metric. Such tools help you recognize your strengths and areas needing enhancement. But, what's next?
Applying Interview Metrics: Enhance Your Interview Skillset
Understanding metrics is just the start; applying them is where the transformation happens. Ever wondered if there's a way to convert your mock interview score into actionable steps? Dive deep into the feedback, correlate it with common recruitment metrics, and tailor your preparations accordingly. For instance, if your interview performance assessment indicates a lack of clarity in answering technical questions, focus on honing that specific skill. Metrics are not mere numbers; they're signposts directing you towards your goal. Want a competitive edge? Reflect on this: How often do you measure interview performance and take proactive measures?
The Interview Metrics Mirror: Reflecting on Your Performance
Metrics, a crucial bridge connecting perceptions with reality. They serve as a mirror, providing clear insights into our interview performance, illuminating strengths, and uncovering areas that need fine-tuning. Are you effectively utilizing these reflections to prepare?
Deciphering the Reflection: Understanding Your Performance
Each interview metric delivers a story. By decoding this data, one can derive actionable insights about their performance. Imagine reviewing your mock interview score. Does it meet your expectations? Understanding these key metrics in interview situations provides a roadmap, guiding interviewees to targeted preparations. How do you perceive your "interview performance metric"?
Mirror to Magnifier: Improving Interview Skills
Recognizing areas of improvement is just the first step. How do you then amplify these observations for better results? Use insights from the metric mirror as a magnifier. For instance, if "recruitment metrics" highlight a consistent weakness in answering certain interview questions, wouldn't focusing on this area improve your chances? Ponder, are your methods enhancing your interview performance or just reinforcing current habits?
Transitioning to the next essential metric, let's delve into the nuances of quantifiable interview evaluations.
Interview Metrics Mastery: From Data to Decision
Unveiling the power of the interview metric offers the key to informed choices.
Data Driven Decisions: Leveraging Interview Metrics for Success
Do you know the paramount role metrics play in the interview process? Transformative and transparent, interview metrics are not just numbers but crucial recruitment metrics for interview success. They offer clarity, providing insights into your interview performance. So, instead of wandering through the intricate landscape of interview preparations, why not adopt a data-driven approach? Recognizing and understanding these key metrics in interviews can be the game-changer. They help pinpoint areas for improvement, revealing patterns, and equipping candidates with a clear understanding of their strengths and weaknesses. Ever wondered how to measure interview performance effectively? This is your answer.
Strategy from Statistics: Building Your Interview Gameplan
But how do these metrics transition from mere numbers to actionable insights? The key lies in building an interview strategy rooted in statistics. Analyzing mock interview scores, understanding interview evaluation metrics, and reflecting on the interview performance indicators provide a comprehensive view. With these insights, you can tailor your preparation, focusing on areas demanding attention. Crafting a strategy derived from data ensures that your approach is targeted, aligning with your strengths and addressing your weaknesses. Do your current preparations incorporate these insights? If not, it's time for a change.
Transitioning next, we will dive deeper into the matrix of metrics and their multifaceted implications.
The Interview Metrics: Transforming Your Interview Skills
Metrics can be revolutionary for any interview process.
The Makeover Blueprint: Charting Your Path with Interview Metrics
Have you ever wondered how to navigate the intricate maze of the interview process? Metrics offer a solution. Consider them as your navigation system, guiding you to your destination with precision. This interview metric blueprint aids in identifying gaps in your preparations, steering you clear of common pitfalls. The key? It provides actionable insights tailored to your unique interview challenges. By understanding mock interview scores and other performance indicators, you're not just preparing for an interview; you're ensuring high-performance delivery. Is your current preparation method offering this level of clarity?
From Interview Metrics to Makeover: Skills Transformation
Visualize metrics as the bridge between your current skills and the polished version you aim to become. Beginning with an honest assessment through interview evaluation metrics, you can pinpoint areas needing attention. How does a mock interview work in this transformation? It replicates the real interview scenario, but with a critical difference: immediate feedback. By leveraging these key metrics in interview, you not only grasp where you excel but also where you might falter. The result? A skills transformation that equips you for any interview challenge. Reflect for a moment: Are you harnessing the transformative power of metrics to your advantage?
As we transition to our next discussion, remember: Metrics aren't mere numbers; they're the roadmap to interview success.
Interview Metrics Matrix: The Synthesis of Success
In the quest for interview mastery, the Metric Matrix emerges as the guiding compass. Let's delve deeper into its constituents.
The Matrix Revealed: Understanding the Interview Metrics Interplay
Metrics don't operate in isolation; their magic lies in their synergy. Just as gears in a machine work together, the interplay of different metrics provides a holistic view of your interview performance. Do you know how a "Mock interview score" complements an "Interview performance indicator"? Or how "Key metrics in interview" contribute to the bigger picture? It's through their interwoven dance that you get an accurate reflection of strengths and areas needing attention. But what do these interconnected metrics reveal?
Building Blocks of Success: Navigating the Interview Metrics Matrix
Every individual metric within the matrix serves as a building block. Think of it this way: if the "Interview evaluation metric" shows proficiency, but the "Interview performance assessment" indicates room for improvement, where should one focus? It's in balancing these insights that candidates can tailor their approach, ensuring every facet of their interview performance shines. By understanding these metrics as interconnected elements, job seekers can construct a robust foundation for interview success. Imagine the edge one can have by mastering the matrix's metrics? How would that shift your approach?
Transitioning, let's discuss how metrics can be used effectively in real-world scenarios.
The Interview Metrics Milestone: Your Path to Interview Triumph
Embarking on your interview journey, it's essential to recognize the instrumental role of metrics. These aren't mere numbers, but a testament to your progress, a guide highlighting your strengths and pinpointing areas for growth. But how do these metrics truly serve as milestones in your journey?
Interview Metrics as Milestones: Marking Your Path to Success
In any journey, milestones help mark progress, ensuring you're on the right path. Similarly, in the realm of interviews, metrics act as these invaluable markers. Think of a mock interview score – isn't it a direct reflection of how you've performed? Or consider interview performance indicators which unveil the nuances of your strengths and areas for improvement. But why are they pivotal?
Metrics offer a tangible way to gauge your interview preparedness, allowing you to adapt and refine strategies. Haven't you often wondered, "How was your performance measured during the interview?" By understanding and leveraging these recruitment metrics, you're no longer in the dark but have a clear roadmap to success. A pivotal question arises: How ready are you to use these metrics to navigate your path?
The Triumph of Interview Metrics: Seizing Interview Success
Metrics do more than just measure – they empower. With them, you're no longer practicing aimlessly but have targeted, actionable insights at your disposal. Imagine harnessing interview performance assessment data after every mock session. What revelations would it bring? Perhaps an understanding of frequently missed interview questions or an insight into the quality of your responses. By actively using metrics, you not only amplify your skills but also get a clearer vision of the finish line. Does it not make you ponder, "How to evaluate an interview candidate?" Metrics reveal the answer. Through their transformative power, they don't just mirror your present abilities but also forecast potential triumphs in upcoming interviews.
Now, as we navigate the intricacies of metrics, let's delve deeper into how they influence the broader spectrum of interviews.
Conclusion
With each interview, you step into an arena, striving to present the best version of yourself. This blog post has provided you with a comprehensive understanding of the pivotal role that metrics play in this endeavor. We've demystified the coded language of interview metrics, explored their importance in navigation, presented tools for their successful utilization, and highlighted their transformative power in interview mastery.
We started this journey by unveiling the mystery of interview metrics and then we led you through the labyrinth of key metrics, equipping you with the necessary tools. Reflecting on the path we've walked, it seems we have come full circle from our initial introduction. Just as we promised, you are now ready to face any interview with confidence, aided by the power of metrics.
Recognizing the relevance of these metrics in your interview journey is vital. The insights provided by metrics are not mere statistics; they're the lantern that illuminates your path in the seemingly intricate interview landscape. They guide you through the murkiness, helping you uncover your strengths, improve upon your weaknesses, and ultimately, steer you towards your goal – mastering the interview.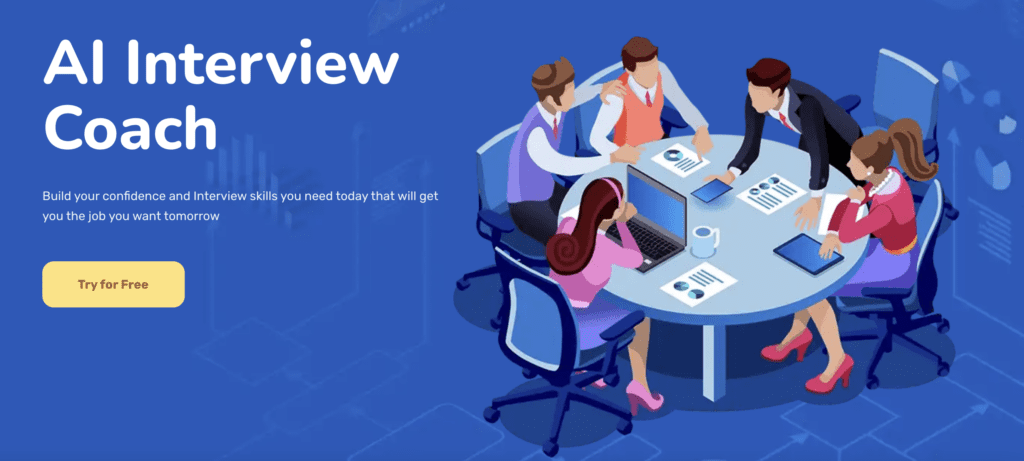 In conclusion, metrics are your secret weapon, a treasure map that, if properly deciphered, will lead you straight to your dream role. No longer should you navigate the interview maze blindfolded. Embrace metrics, engage with their revelations, share these insights, and return to us for more. This blog post is your guiding light, the first step in your transformative journey. Start today, and remember – mastering the interview is not a destination, but a continuous journey of learning, understanding, and growth.
Begin your transformation with InterviewSpark today. Start a free trial and experience the power of metrics, real-time insights, and tailored coaching in action. Step beyond the realm of generic preparations and embrace the InterviewSpark difference. Unleash your potential and secure your dream role. Your journey to interview mastery begins here – and it begins now.