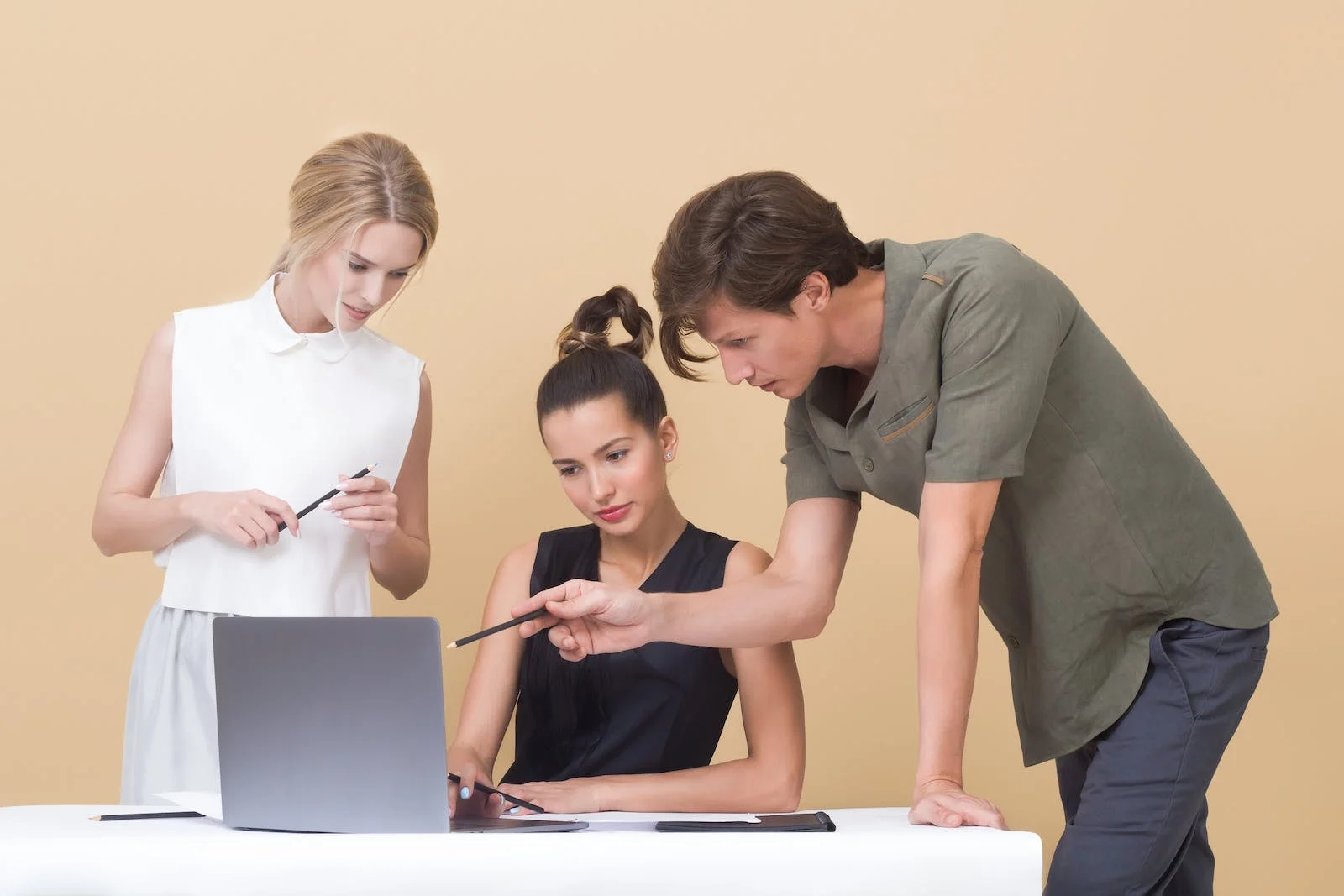 "Imagine, right at your fingertips, a secret weapon to unlock your dream job, tailor-made just for you. Intrigued? You should be. Can numbers help you crack the elusive code of successful interviews? It seems that 76% of professionals who used interview metrics in their interview preparation strategy landed their desired roles, answering with a resounding 'yes'!
This blog post is set to revolutionize your understanding of interviews. We'll unravel the mystery of interview metrics, delve into the power of Key Performance Indicators, and show you how to tailor your preparation using these potent tools. You'll learn to harness the power of mock interviews, gain an insider's view on recruitment metrics, and see how post-interview evaluation can drive continual improvement.
By the end of this post, you'll have the insights and tools to craft a winning interview strategy that's as unique as you are. You'll learn to track your progress, identify your strengths and areas for improvement, and leverage this knowledge to present your best self. And yes, all of this is possible with the effective use of metrics.
Ready to become the master of your interview destiny? Let's dive in and set the wheels of success in motion with the power of metrics."
Understanding Interview Metrics: The Power Tool for Job Seekers
What if there was a powerful tool that could supercharge your job search? Let's delve into the fascinating world of interview metrics.
The Definition of Interview Metrics
Interview metrics are quantifiable measures that provide insight into your performance in an interview setting. From time spent answering each question to the quality of your responses, these metrics are crucial for assessing your strengths and weaknesses. By understanding and acting on this data, you can streamline your preparation and increase your chances of success. Sounds compelling, doesn't it?
How Metrics Empower Job Seekers
Imagine knowing precisely where you excel and where you falter in interviews. Metrics provide just that – a mirror to your performance. They identify patterns, highlight potential pitfalls, and suggest areas of improvement. Thus, metrics turn the abstract concept of 'interview readiness' into tangible, actionable information. By recognizing these key metrics in an interview, you can tailor your preparation to your unique needs and focus your energy where it matters most. The result? A more targeted, efficient, and ultimately successful interview process. Ready to dive into the next critical topic?
Next, let's unlock the benefits of mock interviews and their significant role in your strategy.
2. Identifying Your Key Interview Performance Indicators
Understanding your own interview strengths and weaknesses is an invaluable aspect of preparation. Identifying your personal Key Performance Indicators (KPIs) can provide insightful feedback, highlighting areas for improvement and growth.
What Makes a Key Performance Indicator
A Key Performance Indicator (KPI) acts as a measurable value, providing an indication of how effectively an individual or organization is achieving its objectives. In the context of job interviews, KPIs could include measures such as the quality of responses to interview questions, body language, or time taken to respond. So, what are your KPIs in an interview? Are you conveying your answers with clarity? Is your body language sending the right signals? Reflecting on such questions can help you identify areas to improve.
Pinpointing Your Personal KPIs
Understanding your own KPIs begins with self-reflection and recognizing your strengths and weaknesses. Start by reviewing your previous interview experiences. Which aspects went well, and where did you face challenges? For instance, were there questions that you struggled to answer convincingly? These are potential KPIs. Regular mock interviews can also help you identify your KPIs. For example, does your mock interview score show improvement in certain areas over time? This evidence of progress is valuable, as it helps you focus your preparation and improve more effectively.
Stay tuned, as our journey into the metrics continues, providing you with more strategies to master your interviews.
Using Metrics to Tailor Your Interview Preparation
Ready for an upgrade in your interview preparation strategy? Let's start by harnessing the power of metrics.
Tracking Your Progress with Metrics
Think of your preparation as a journey, and metrics as the signposts guiding you towards your destination. From the mock interview score to the interview performance indicator, various metrics help measure your progress. Are your responses becoming more structured? Is your response time improving? These are the kinds of questions metrics can answer. By monitoring these metrics, you can identify areas for improvement and highlight strengths, transforming your prep from a nebulous process into a targeted strategy.
Leveraging Metrics for Personalized Preparation
Now that you've tracked your performance, what next? The power of metrics lies not just in tracking but in application. Use the insights from your interview evaluation metric and others to fine-tune your preparation. For instance, if your metrics indicate you struggle with behavioral questions, allocate more time to practice them. The result? A preparation strategy as unique as you, focused on your specific needs and honed to perfection by data.
As we transition to the next topic, remember: your interview success is inextricably linked to your preparation, and metrics are the compass guiding that preparation.
4. Harnessing the Power of Mock Interviews
So, how does one navigate the vast sea of interview metrics? Let's start by exploring the crucial cornerstone of interview preparation – mock interviews.
The Role of Mock Interviews
The role of mock interviews in your journey towards a successful job interview is instrumental. These simulated settings serve as a safe and educational platform for testing your strategies and honing your skills. By embodying a real-life interview scenario, they offer you the golden opportunity to make mistakes, learn from them, and then improve – all before you step into the actual arena. But the real question here is, are you using your mock interviews effectively? Do you know which areas need improvement? This is where our secondary characters, the metrics, take center stage.
Evaluating Mock Interviews with Metrics
Metrics play a pivotal role in evaluating mock interview performances, offering clear and quantifiable indicators of your performance. Through these measurements, such as the mock interview score, you can objectively assess your strengths and weaknesses. These vital insights can help you recognize the areas requiring more focus in your preparation, allowing you to personalize your approach and thus become more effective. But remember, while the metrics can offer you a comprehensive view of your performance, the key lies in understanding and interpreting them in the context of your unique journey.
Let's move on to the next piece of our puzzle – the enigmatic world of recruitment metrics. Stay tuned.
5. The Crucial Recruitment Metrics to Be Aware of
As we delve deeper into the metrics landscape, let's lift the veil on the other side of the interview table: recruitment metrics. Knowing these can help shape your interview strategy effectively.
The Most Common Recruitment Metrics
Recruitment metrics are a pivotal part of the selection process, and understanding them can provide invaluable insights into a recruiter's mindset. The most prevalent include 'Time to Fill', which measures the duration it takes to close a job opening, 'Quality of Hire', assessing a new employee's contribution, and 'Offer Acceptance Rate', revealing the ratio of accepted job offers to total offers made. These metrics shed light on the hiring process and indirectly impact you as an interviewee. For instance, if 'Time to Fill' is long, a company might be more selective, warranting an elevated interview performance on your part.
Aligning Your Preparation with Recruitment Metrics
Comprehending recruitment metrics is the first step. The real game-changer lies in aligning your interview preparation with these metrics. Reflecting on 'Time to Fill', can you demonstrate you're a worthwhile candidate, offsetting a potentially longer hiring process? With 'Quality of Hire', are you showcasing your potential contributions clearly? In terms of 'Offer Acceptance Rate', do you understand the company's value proposition well enough to evaluate an offer? Answering these questions will aid you in leveraging recruitment metrics to your advantage.
As we transition from the recruitment metrics, let's explore the significant role mock interviews play in our next section.
6. Translating Metrics into Interview Success
Introduction: Our journey into metrics continues as we delve into converting these numerical insights into tangible interview victories.
Real-World Examples of Metrics-Driven Success
Let's take a leaf out of real-world success stories. Take Jane, a driven professional who had faced several rejections before adopting a metrics-based approach. She realized her mock interview scores were consistently low in behavioral questions. Upon this insight, she strategically tailored her preparation, practiced behavioral responses, and her performance soared.
Then there's Sam, a recent graduate whose post-interview evaluations indicated his answers lacked specific examples. By focusing on this feedback, Sam incorporated more situational examples into his answers, resulting in a successful next interview. These stories underline that understanding your interview metrics can significantly enhance your performance and odds of success.
Crafting Your Metrics-Based Interview Strategy
So, how can you craft your own metrics-based strategy? First, identify your key metrics. These could range from your mock interview score to the number of situational examples in your answers. Once identified, track these metrics over time and identify areas that need improvement. This could be your ability to answer behavioral questions or the depth of your responses. Utilize these insights to strategically focus your preparation efforts. Remember, a winning interview strategy is not just about practicing but practicing right, and that's where metrics come in.
Transition:
Now that you're armed with a clear path to leverage metrics, let's examine another important part of the puzzle – the power of post-interview evaluations.
Continual Improvement: The Role of Post-Interview Evaluation
The journey of mastering interviews does not end at the closing handshake. Every interview presents an opportunity for learning and improvement, and this is where the role of post-interview evaluation comes into play. It serves as an invaluable tool for candidates seeking to perfect their interview skills, becoming an integral part of a cycle of continuous learning and progress.
Post-Interview Evaluation: What and Why
A post-interview evaluation is an introspective exercise that you undertake following your interview. It involves assessing various aspects of your performance using critical interview metrics such as clarity of responses, articulation of thoughts, and the ability to address the interviewer's queries effectively. But why is it essential? Simple. It brings into focus the areas that need improvement, helping you formulate a targeted action plan for the future. By being your own critic, you can aim for perfection and avoid repeating the same mistakes.
Using Post-Interview Metrics for Future Success
Insights gained from the post-interview evaluation can greatly influence your future success. Key metrics, such as your mock interview score or interview performance indicator, can help you discern patterns, recognize recurring pitfalls, and identify strengths. Applying this newfound knowledge allows you to enhance your interview performance, thus making every future interaction an opportunity for advancement. Remember, the true value of metrics lies not in the numbers themselves, but in their potential to illuminate your path towards continual improvement and ultimate success.
With that in mind, let's delve deeper into the fascinating world of interview performance metrics and discover how you can leverage them for success.
Landing Your Dream Role: The Payoff of a Metrics-Driven Interview Strategy
It's time to reap the rewards of a metrics-driven strategy as we conclude our exploration of this potent tool in your interview preparation arsenal.
Reaping the Benefits of Metrics-Driven Strategy
A metrics-driven interview strategy can yield a multitude of benefits. By meticulously tracking your interview performance indicators, you're more likely to experience a boost in confidence and better preparation. You'll have a clear vision of your strengths and weaknesses, enabling you to fine-tune your strategy with precision. The numbers don't lie; with this strategy, you're significantly increasing your chances of securing your dream role. But how can you continue this momentum and ensure sustained success?
Your Next Steps to a Successful Interview
Embarking on a metrics-based journey is just the start. The real success lies in the commitment to consistently track your interview performance metrics, adapt, and evolve your strategy. Using tools such as mock interview scores can provide invaluable insights, equipping you to hone your skills and perform better in actual interviews. Remember, every metric is a piece of the puzzle, and it's how you piece them together that defines your interview success.
As we transition to the next stage, let's keep in mind the power of persistence and the importance of continuing to learn and adapt. Stay tuned as we delve into more strategies to master your interviews.
Conclusion
In the ever-evolving maze of interview preparation, we've explored the secret weapon that's been right under our noses all along – metrics. From the basics of interview metrics to pinpointing your personal KPIs, tailoring your preparation using these key insights, harnessing the power of mock interviews, peeking into the world of recruitment metrics, translating all these into interview success, and finally, capitalizing on post-interview evaluations – we've traversed an incredible journey of discovery. This voyage mirrored our initial introduction, where we promised to revolutionize your understanding of interviews, a promise we believe we've fulfilled.
The importance of a metrics-driven strategy can't be overstated. By quantifying your strengths, weaknesses, and performance, you turn the abstract notion of 'interview readiness' into tangible, measurable factors. This isn't just about making you a better interviewee; it's about fostering a deeper understanding of what it takes to succeed in the professional world.
And now, as we come to the end of this enlightening journey, remember, it's not the numbers, but what you do with them that matters. Metrics serve as a guide, a roadmap, helping you navigate your way to your dream role. In this dynamic landscape of job seeking, your metrics are your compass, providing clarity amid chaos. As you move forward, remember the magic lies not just in knowing your numbers but understanding what they mean for you.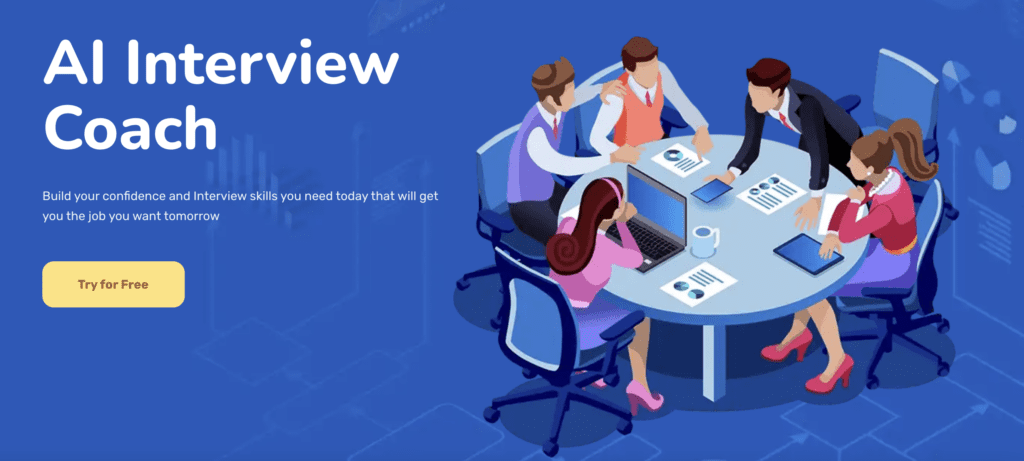 Now it's your turn to take the helm. Embrace the metrics, share your experiences, and engage in conversations. Let us hear how these tools have empowered your journey. Share this post within your networks, for together, we can reinvent the narrative around interviews. And stay tuned to this blog as we continue to unravel the secrets of career success. Here's to mastering the art of interviews – your success story is just a metric away!
Why not take the leap towards mastering your interviews? Test drive InterviewSpark today, and experience a modern, metrics-driven approach to interview preparation. See how your mock interview score improves with each session. Leverage our AI's insights to pinpoint areas for improvement, and watch as your interview readiness transforms. Don't wait for success to find you – seize it today with InterviewSpark. Remember, your dream job is just one well-prepared interview away.