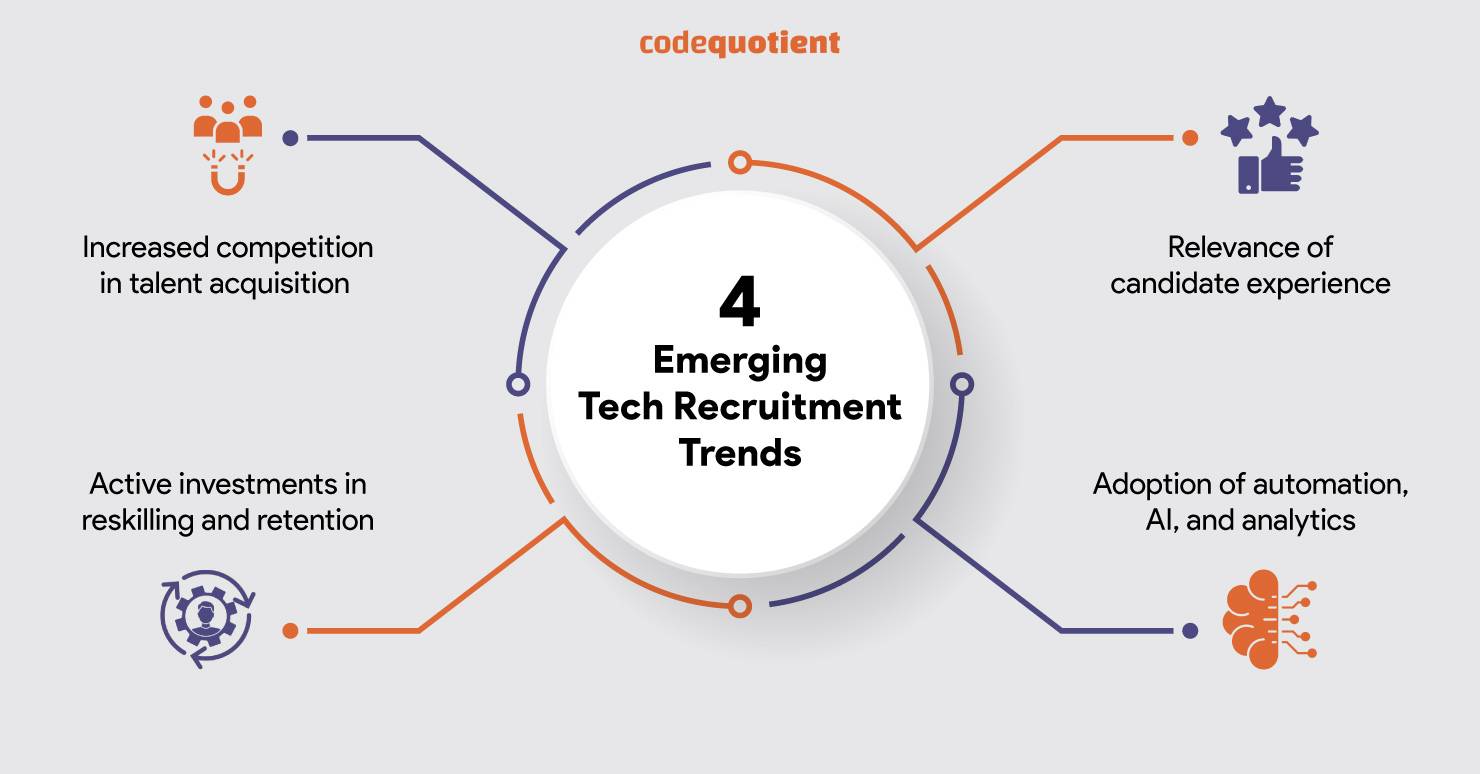 Imagine preparing for an interview, armed not just with typical FAQs but powered by the precision of numbers, steering your efforts for maximum impact. Ever wondered how you can quantify and enhance your interview performance? Believe it or not, the answers are rooted in the analysis of your mock interview metrics. According to the Corporate Executive Board, candidates who undergo structured mock interviews are 36% more likely to excel in real interviews.
As we delve into this blog post, we'll uncover the significance of these metrics, the pivotal performance indicators in mock interviews, and the art of translating these scores into actionable insights. You'll learn how to sidestep common mock interview pitfalls, harness powerful tactics to boost performance, and eventually translate your mock interview success into a real victory.
Whether you're a novice at the interviewing game or a seasoned professional seeking to perfect your performance, this blog will serve as your guide, meticulously dissecting the crucial elements of interview preparation. By the end of this reading, you'll be equipped with strategies to turn numbers into a winning game plan, optimizing every rehearsal, and confidently stepping into your dream role.
Sounds intriguing, right? Trust me, you're in for a rewarding ride. So, let's dive into the world where numbers meet strategy, transforming mock interviews from mere practice runs into precise preparatory tools for real-life victories.
Diving Deep: The Importance of Mock Interview Metrics
Now that we've set the stage, let's dive into our primary subject: the importance of mock interview metrics.
Unmasking the Value of Mock Interviews
When it comes to interview preparation, there's no understating the value of mock interviews. They serve as a rehearsal, simulating the conditions of a real-life interview scenario. But, that's only the beginning. What makes them invaluable are the metrics – the numbers and statistics that emerge from this simulated experience. These metrics, be they related to your communication, confidence level, or response quality, are instrumental in pinpointing areas that need refinement. Ever wondered if your eye contact was adequate, or if your responses were too long? These key metrics in the interview evaluation will tell you. They expose the strengths and weaknesses in your performance, providing a clear roadmap for improvement.
From the wisdom of these metrics, let's forge ahead to explore the link between mock and real interviews.
Spotlight: Key Metrics in Mock Interviews
Embarking on our exploration, let's first shed light on the crucial interview metrics within mock interviews. As you navigate the interview preparations maze, knowing which numbers to pay attention to can spell the difference between wandering aimlessly and striding purposefully towards your goal.
Gain an inside look at the most critical metrics in mock interviews
From the multitude of feedback you receive, several key metrics stand out. The first one is the quality of your responses. Are you answering the question accurately and concisely, or are you wandering off-topic? Additionally, the length of your responses is crucial – too short may appear unprepared, while too long can seem rambling. Last but not least, don't forget your communication skills – your body language, eye contact, and overall demeanor are important indicators of your confidence level and professional aptitude.
Transitioning to Pivotal Performance Indicators
Beyond Numbers: Interpreting Your Mock Interview Scores
Stepping beyond the raw data, interpreting your mock interview scores transforms them into meaningful interview metrics. This process of translation plays a critical role in creating your success strategy.
Score Translation: What Does Your Number Mean?
Your mock interview score, your interview performance indicator, is more than just a number. This measure reflects your strengths and potential areas for improvement. For example, a lower score in response structure could indicate a need for more practice in organizing thoughts, while a high score on communication skills signifies effective delivery. How did you fare in relation to the key metrics in the interview? Interpreting these numbers is the first step towards improving your interview performance.
Harnessing Your Scores for Success
Understanding your mock interview scores paves the way for strategy refinement. In the context of recruitment metrics, identifying areas of weakness is as important as recognizing your strengths. Leverage this understanding to tweak your preparation strategy. Do you need to work on behavioral questions? Or perhaps, fine-tune your technical knowledge? Direct your efforts strategically, based on your mock interview metric, and witness a tangible boost in your interview performance.
Now, armed with this interpretation, let's venture into the next facet of this numbers game – utilizing data for self-improvement.
Course Correction: Overcoming Common Mock Interview Mistakes
As a driven professional, you know that learning from your mistakes is a critical part of any journey, especially when it involves something as high stakes as an interview. Let's now dive into the common mock interview missteps and how to overcome them.
Bloopers Unveiled: Typical Mock Interview Missteps
Mistakes during mock interviews are more common than one would assume, and that's not necessarily a bad thing. After all, these mock sessions aim to highlight your weaknesses and offer you a chance to rectify them. Some frequently observed blunders include failure to clarify ambiguities in interview questions, allowing nerves to disrupt smooth communication, or providing overly generic responses. Recognizing these missteps is the first step in transforming them into areas of strength. But how can one accomplish this turnaround?
Making the Turnaround: Strategies for Improvement
Improving your mock interview performance starts with focused efforts. If you often find yourself tripping over ambiguous questions, practice paraphrasing them to ensure understanding. Battling nerves? Simulate real interview conditions in your practice sessions to build familiarity and ease. And to avoid generic responses, consider incorporating specific examples from your experience that demonstrate your skills and qualifications. Remember, the key lies in transforming these insights into actions.
As we step further into the intricacies of harnessing interview metrics, understanding your strengths and weaknesses becomes increasingly important. Onwards, then, to the next subheading: "Reading Between the Lines: Interpreting Your Mock Interview Score."
Tactics Unleashed: Boosting Your Mock Interview Performance
Devising effective strategies to enhance your mock interview performance could be your first stepping stone towards real interview success. Let's delve into the components of this strategy.
Ace Your Answers: Mastering Interview Questions
A significant interview performance metric is your ability to answer interview questions accurately and succinctly. Every question is a chance to showcase your skills, experience, and alignment with the role's requirements. To master this, understand the job description thoroughly, research common questions, and practice articulating your responses. Focus on integrating the STAR method (Situation, Task, Action, Result) to structure your answers, ensuring they're concise yet comprehensive. Reflect on this: Are your answers reflective of the skills the job requires?
Conquer Your Confidence: Controlling Interview Anxiety
Another key metric in interviews is your confidence level. High anxiety can negatively impact your performance and, consequently, your mock interview score. Managing your anxiety begins with preparation – familiarize yourself with the interview format, research the company, and rehearse your responses. Utilize stress-reducing techniques like deep breathing and positive affirmations. Remember, confidence is not just about knowing your stuff—it's about believing in your abilities. How are you preparing to control your interview jitters?
Now that we've covered ways to boost your mock interview performance, let's transition to understanding the important metrics involved in mock interviews.
The Tipping Point: Translating Mock Success into Real Victory
Entering the arena of real interviews can be daunting. Nevertheless, the knowledge of your mock interview metrics can make this transition smoother.
The Leap of Faith: Moving from Mock to Real
When translating mock interview success into real victories, understanding key metrics in interviews becomes crucial. The focus is not on memorizing responses but on understanding the underlying patterns your responses depict. The leap of faith from mock to real lies in your ability to apply lessons learned, not just repeat rehearsed answers. Are you consistently clear and concise in your communication? How about your time management skills during responses? Reflect on these aspects of your mock interview scores and make necessary adjustments to ace the real deal.
The Final Hour: Preparing for D-Day
Preparation for the interview day involves more than just reviewing your responses. It is the time to pay attention to details that add up to create an overall positive impression. Consider your attire, punctuality, and body language. Remember, every action is a communication gesture and these non-verbal cues often speak louder than words. Can you maintain eye contact? Are you portraying confidence? Reflect, revise, and radiate positivity on your big day.
Now, let's pivot to our next topic where we'll dive deeper into the individual components of interview performance indicators.
From Metrics to Magic: Transforming Numbers into Interview Success
The power of metrics in your interview journey cannot be overstated. By diligently tracking your mock interview scores, you enable a deeper understanding of your performance and equip yourself to execute the necessary course corrections.
Recap: The Power of Metrics
Let's revisit why metrics matter. By gauging key metrics in interview performance, you gain an invaluable insight into your strengths and areas that require attention. These measurements can serve as a predictive tool for real interviews, guiding you to emphasize the aspects you excel in while working on the areas you struggle with. With each mock interview, your score turns into a powerful metric that reflects your potential performance in actual interviews. A diligent review of your mock interview metrics will reveal patterns and give you an edge in your interview preparation. Doesn't this understanding ignite an urge to delve deeper into your mock interview scores?
Your Winning Formula: Turning Metrics into Magic
Numbers are just numbers until they're converted into actionable insights. As the saying goes, "What gets measured gets managed." The metrics from your mock interviews are no exception. Think of them as clues. They provide a snapshot of your interview performance and lay the groundwork for creating your unique winning formula. And remember, there's more to it than just improving your scores. The art lies in the interpretation and application of these metrics. So, have you considered how to interpret your mock interview metrics to strategize your interview preparations?
Stepping Stones: Enhancing Your Interview Performance with Metrics
When it comes to elevating your interview prowess, metrics act as indispensable stepping stones.
Building Your Bridge: Performance Metrics as Tools for Growth
The essence of utilizing performance metrics lies in their capacity to function as catalysts for growth. Your mock interview score isn't just a number, but a mirror reflecting your strengths and areas needing attention. It's about leveraging the metrics to uncover your potential pitfalls, to track your improvement over time, and to develop a targeted strategy for enhancing your interview performance. Is there a recurring pattern in the questions you tend to miss? Are there specific areas where your responses lack depth or clarity? The answers to these questions lie within your interview evaluation metrics. While they may initially indicate gaps, they ultimately serve as a bridge towards comprehensive development.
Seizing Success: The Role of Metrics in Achieving Interview Triumph
Just as a compass guides a traveler, recruitment metrics illuminate your path to interview victory. They aren't meant to intimidate but to empower, to provide a roadmap to your triumph. By interpreting these numerical insights, you equip yourself with an unparalleled advantage. You gain the ability to navigate through the interview landscape with precision, to anticipate possible pitfalls, and to strategize effectively. The power of understanding your mock interview metrics lies in its ability to transform you from a passive interviewee into an active participant, thereby maximizing your chances of success.
The Ultimate Goal: Beyond Metrics to Mastery
The ultimate aim of analyzing interview performance metrics is to evolve from a state of understanding to one of mastery. It's about converting the numerical insights into an actionable strategy and thus mastering the interview process. Imagine being able to foresee interview dynamics, predict possible hurdles, and respond with confidence and precision. This is not a distant dream but an achievable reality, all thanks to the insights hidden within your interview metrics. So, are you ready to venture beyond the realm of numbers and step into a world of mastery?
Onward to the Next Step: Making Interview Metrics Work for You
Conclusion
Diving back into the realm of numbers and interview strategy, it's clear that mock interview metrics provide an invaluable roadmap to success. Through this data-driven journey, we've unmasked the profound value of mock interviews, spotlighted pivotal performance indicators, navigated common missteps, and unlocked tactics for real interview victory.
This numeric expedition echoes our introduction – that the answers to quantifying and enhancing your interview performance are rooted in your mock interview metrics. Numbers don't lie, and in this context, they become your compass guiding you through the labyrinth of interview preparations.
The relevance of this topic stretches beyond mere number crunching. Understanding and interpreting your mock interview metrics are fundamental to you, a driven professional seeking efficiency and targeted preparation. It equips you with an actionable plan to steer your efforts effectively, optimize rehearsals, and instill confidence for your dream role pursuit.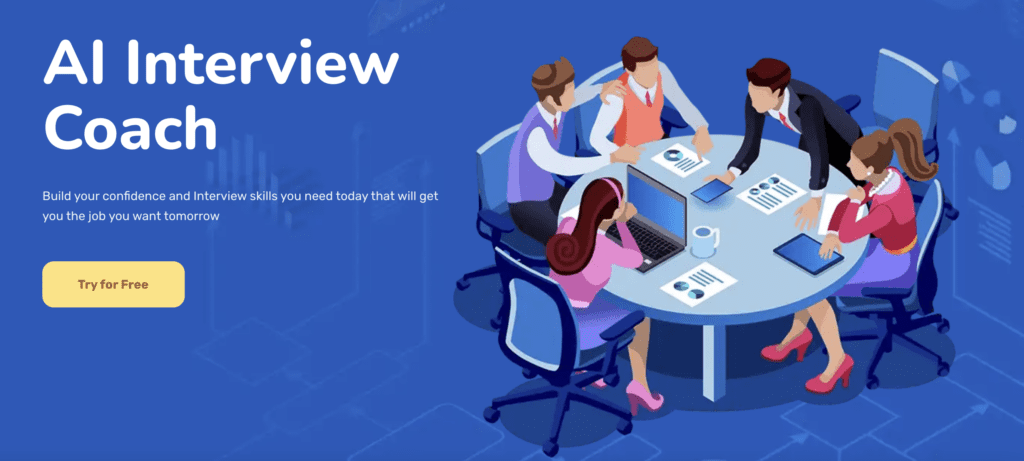 As we conclude, I invite you to ponder on this – the metrics you hold are not just numbers. They are the keystones of your interview journey, the magic that transforms routine rehearsals into triumphs. Engage with this understanding, let it percolate your approach, and share your stories of transformation with us. Your insight might just be the beacon that guides another to their victory. Stay tuned and keep returning for more empowering narratives to fuel your journey. After all, numbers never lie, but they sure do enlighten!
Ready to make those hours count and maximize your potential? Stop guessing and start mastering your interview skills with InterviewSpark AI Interview Coach. Experience the power of data-driven, tailored preparation today, and step into your dream role with confidence. Don't wait, your personal interview strategist is just a click away. Try it now!