Imagine stepping into a room where, within seconds, you're either stamped as a 'hit' or tossed into the pile of 'misses.' Sounds intimidating, right? Welcome to the merciless world of job interviews. A staggering 90% of candidates botch their interviews—blame it on nerves, lack of preparation, or just bad luck.
But what if you could equip yourself with the tactics and strategies that ensure you're part of the elite 10% who nail their interviews? This isn't just another generic guide; we're diving deep into critical game-changers—from mastering the elusive 7-second rule for first impressions, decoding the cryptic language of job descriptions, to optimizing your body language and curating an unbeatable interview toolkit.
Are you tired of rehearsing answers that never seem to hit the mark or slogging through endless research without knowing what interviewers really want to hear? This comprehensive guide promises to be your one-stop-shop for acing that dream job interview, loaded with actionable tips, real-life case studies, and post-interview strategies that seal the deal. Intrigued? You should be. Dive in and let's turn that nerve-wracking interview process into a walk in the park.
The Crucial First Impression: Why It Matters More Than You Think
Your initial encounter with the interviewer sets the stage for everything that follows. Nailing the first impression isn't just about a firm handshake; it's a complex dance that you've got mere seconds to master.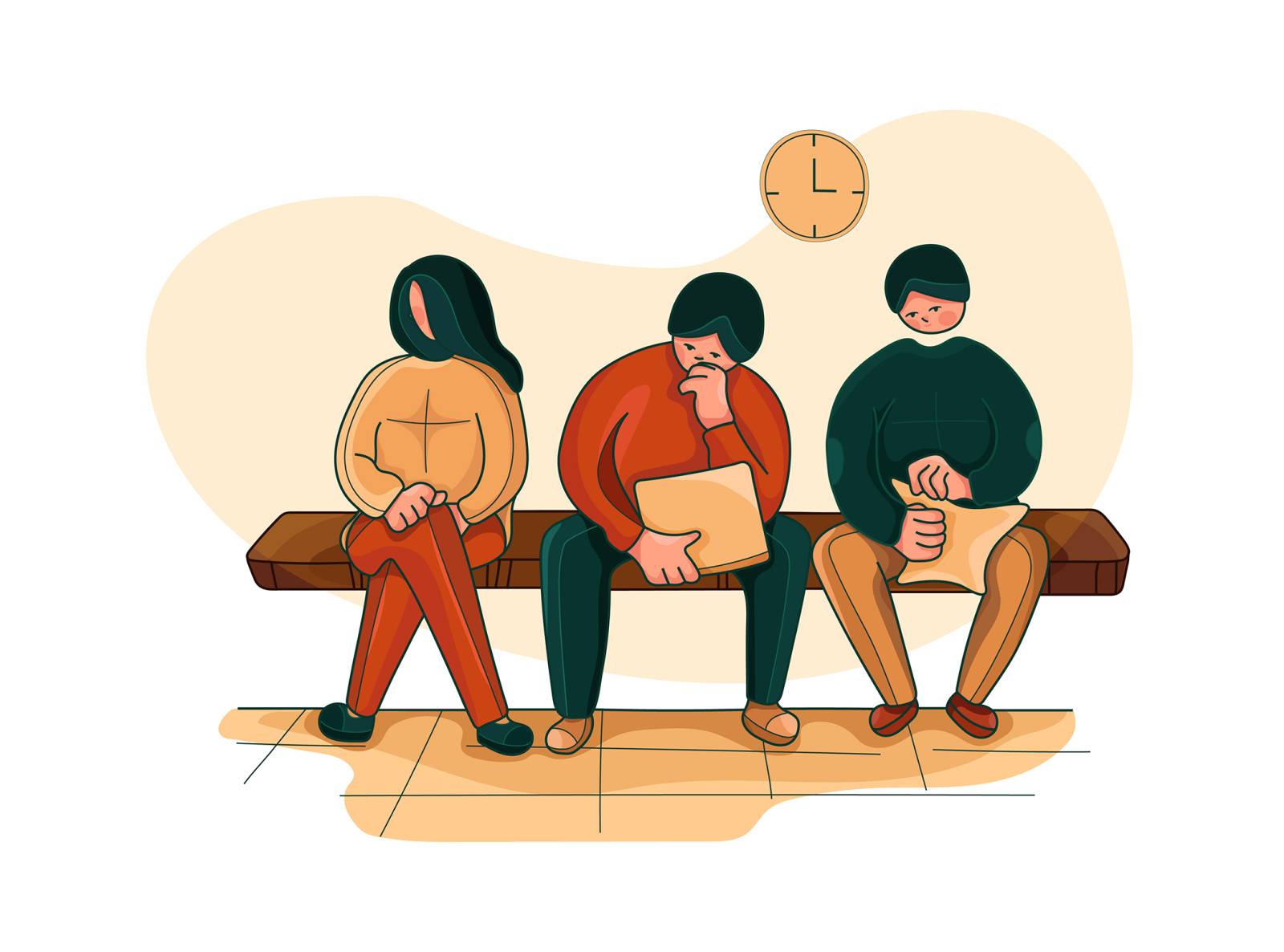 The 7-Second Rule: Make or Break
Ever heard of the 7-second rule in interview preparation? Science shows it takes just 7 seconds for someone to form an impression of you. Within these fleeting moments, interviewers subconsciously make judgements about your confidence, competence, and even trustworthiness. If you think you can leave your first impression to chance, you might want to reconsider. What can you do in these 7 seconds? A warm smile, assertive handshake, and eye contact can go a long way. Do you know what impression you're making?
Dress to Impress: Not a Cliché, a Requirement
Think dressing well is just superficial? It's time to reframe that perspective. Your attire sends a powerful message about your professionalism and attention to detail. A well-chosen outfit signals to the interviewer that you're not just knowledgeable about the role, but also invested in presenting your best self. Are you dressed for the job you want or settling for the job you have?
Unlocking the Job Description: Your Cheat Sheet to Success
Understanding the job description is like having a cheat sheet for the interview. It provides a roadmap to the interviewer's expectations, helping you prepare targeted answers.
Unraveling the Enigma: Decoding the Job Description
Ever glance at a job description and feel it's written in hieroglyphics? Translating the fine print is the first step in a successful interview preparation strategy.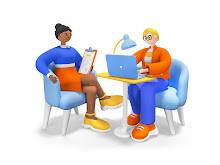 The Hidden Language of Requirements
The 'requirements' section can often be a riddle wrapped in corporate jargon. Phrases like "a self-starter with excellent interpersonal skills" are not mere fillers; they're shorthand for the kind of behaviors and mindsets the company values. Ever wonder what's behind the term "excellent communication skills?" It's not just about being able to talk; it signifies the company's need for someone who can effectively liaise between departments or translate complex technical speak to laymen's terms. Do you see yourself fitting into these roles? If so, how?
Aligning Your Skills: The Strategic Approach
Instead of sending a one-size-fits-all resume, aim for alignment with the job description's covert and overt demands. If the job involves "working in a fast-paced environment," provide examples from your past experience where you've thrived under pressure. Use metrics to quantify your success, but don't just focus on hard skills. Companies are increasingly interested in 'cultural fit,' so use the 'requirements' section as a window into the company's soul. Does it align with your personal values and career goals? If it does, make that connection palpable in your job interview answers to impress interviewers.
Ready to decode the next layer of the interview maze? Let's dive into optimizing body language—a silent yet powerful element in the interviewing process.
The Invisible Interviewer: What Your Body Language Says
Body language can often be the "invisible interviewer" in the room, silently assessing your suitability for the job. This segment will dissect the non-verbal cues that can make or break your interview performance, from what to avoid to ways to unlock your innate confidence.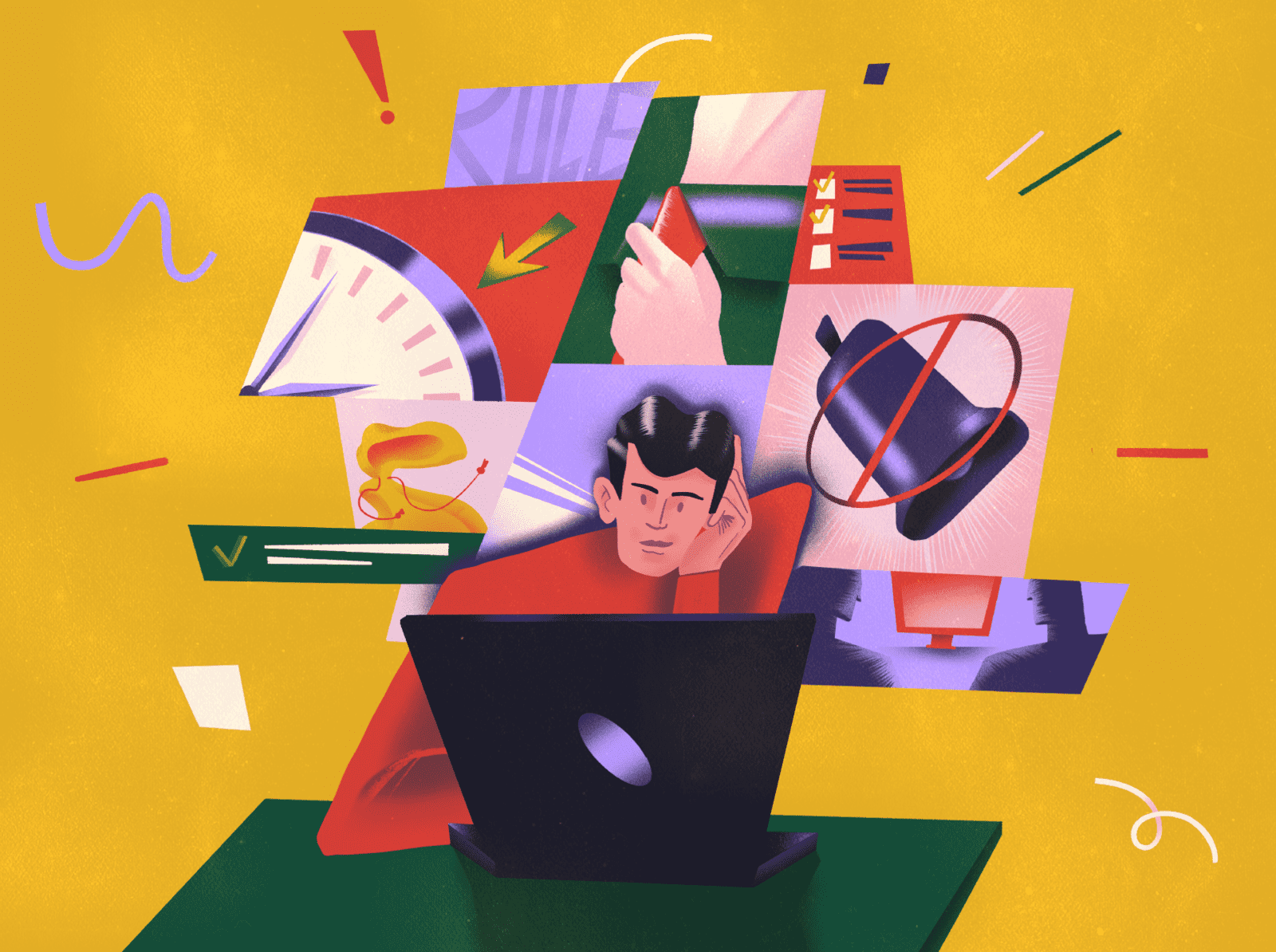 Non-Verbal Red Flags: What to Avoid
Non-verbal cues like poor posture or lack of eye contact can be detrimental to your job interview success. Interviewers often view these as red flags, associating them with a lack of confidence or preparedness. Subconsciously, you're sending a message that you're not fully engaged or capable of the job at hand. Are your shoulders slumped? Do you make fleeting eye contact? It's time for a self-check. In the realm of interview preparation, these non-verbal faux pas should be at the top of your list of what to correct.
The Power Poses: Unlock Your Hidden Confidence
Ever wondered how to instantaneously uplift your confidence levels right before an interview? Enter the science of power posing. A series of high-power stances for a few minutes can actually trick your mind into feeling more confident. This isn't just feel-good mumbo jumbo; it's backed by psychological research. Utilizing power poses can set a positive tone for the entire interview, allowing you to better answer job interview questions and make a lasting impression. Curious? Try a power pose in the mirror and observe how your mood shifts. Ready to implement this into your job interview template?
Now that you've conquered body language, what's next on your path to becoming part of that elite 10% who ace their interviews? Let's delve into the cryptic yet essential world of decoding job descriptions.
Be Prepared, Not Scripted: Strategizing Interview Responses
Striking the perfect balance between preparation and spontaneity in interviews is an art form that can set you apart. Let's dive into crafting authentic, yet well-thought-out answers.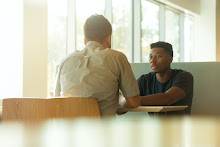 The STAR Technique: Your Storytelling Toolkit
Enter the STAR technique—Situation, Task, Action, Result. This is your go-to framework for tackling behavioral interview questions. Think of it as a storytelling toolkit that structures your experience into a cohesive narrative. Your aim should be to set the scene (Situation), define your role (Task), spell out the actions you took (Action), and finally, lay bare the results (Result). This allows you to offer comprehensive, yet concise answers that resonate with interviewers. But remember, while the STAR technique is powerful, it's not a script; personalize it to fit your story.
Impromptu Brilliance: Mastering the Unexpected
What happens when an interviewer throws you a curveball? Mastery of the unexpected starts with your mindset; view each tricky question as an opportunity, not a stumbling block. Techniques such as pausing to gather your thoughts, paraphrasing the question to buy some time, or admitting you need a moment to think, can serve you well. The goal is to maintain poise, showing that you can think on your feet and handle stressful situations gracefully. How would you handle a surprise question in your next interview?
Your Next Steps to Mastering Interviews
Having tackled the fine art of preparing without sounding rehearsed, what's next on your journey to mastering interviews?
The Smart Way to Conduct Company Research
If you're keen to be part of the elite 10% who nail their interviews, diving into in-depth company research is not just a plus, it's a must. Here's how to go beyond the generic and get the edge.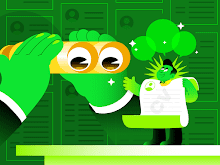 Beyond the Website: Unconventional Research Methods
While most candidates skim through a company's website, the elite 10% explore unconventional avenues to gain insights that set them apart. Social media platforms offer a goldmine of information—from tweets announcing recent accomplishments to LinkedIn posts about company culture. Employee testimonials on platforms like Glassdoor can provide a candid look at the company from the inside. It's about getting a 360-degree view of the company, not just the face they show to the world. Ever thought about what could make you different from the rest? Investing in this level of detail could be your game-changer.
The Interviewer's Perspective: What They Want You to Know
So, what do interviewers wish you knew? Interviewers appreciate candidates who go beyond job descriptions and delve into the company's ethos, products, and even market positioning. This shows initiative, engagement, and a potential cultural fit—qualities that could propel you into the 'yes' pile. Why limit yourself to knowing what everyone else does when you could walk in already aligned with the company's expectations? This is your chance to move from being just another applicant to an informed candidate who brings added value to the table.
Next, let's tackle how to decode the often-confusing language of job descriptions to better tailor your interview preparation.
6. Curating Your Interview Toolbox: What to Bring and Why
Winging it is a risky strategy when stakes are high. Instead, think of an interview as a performance that needs both rehearsal and props. Here's your guide to assembling an unbeatable interview toolbox.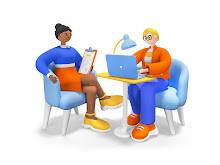 The Unbeatable Resume: Your Silent Advocate
Your resume isn't just a piece of paper; it's your silent advocate during the interview. A well-crafted resume doesn't just list your qualifications; it tells your story, laying out your career trajectory and highlighting your proudest achievements. Surprisingly, many candidates fail to bring physical copies of their resume to interviews. This oversight can limit your ability to reference specific experiences or skills when answering interview questions. So, what's the remedy? Have multiple, pristine copies of your resume at hand. This not only demonstrates preparedness but also leaves a tactile reminder of your qualifications with the interviewer. Isn't it time you made sure your resume is doing its part in your interview preparation?
Digital Preparedness: Don't Forget the Soft Copies
But what about the digital realm? In today's tech-savvy world, being digitally prepared is no less crucial than having a hard copy of your resume. Imagine the hiring manager requesting a swift email follow-up with specific documents attached. Scrambling last-minute to locate these can cost you not just time but also demonstrate a lack of preparedness. By keeping digital backups of all necessary documents in a well-organized folder on your phone or a cloud service, you make the process seamless and efficient. This small but strategic preparation signals to the interviewer that you're tech-savvy and prepared for any situation. So, have you considered your level of digital preparedness for your next interview?
Next, we'll explore how mastering specific interview skills can help you navigate common interview questions with finesse.
The Final Stretch: Post-Interview Strategies That Seal the Deal
Acquiring the skills to ace an interview is only part of the equation. The next step is the often overlooked phase that can influence the final decision: post-interview strategies. Let's delve into two key areas that can give you an upper hand.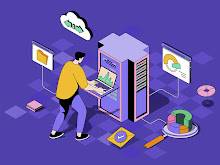 Crafting the Perfect Thank-You Email
You've just stepped out of the interview room, and a sigh of relief washes over you. Now what? Your next move should be crafting a thoughtful thank-you email. This seemingly simple act is actually a strategic maneuver. It not only demonstrates your professionalism but also keeps you fresh in the recruiter's mind. The email should be brief, customized, and should reiterate your enthusiasm for the role. Include a unique detail from the conversation to show you were attentive. Have you ever considered the difference between a generic thank-you and a well-crafted one? The latter can be a deal-sealer.
The LinkedIn Connection: Your Virtual Handshake
Reaching out on LinkedIn can be a brilliant but risky tactic if not executed properly. The benefits? It's a non-intrusive way to maintain a professional relationship and keep up-to-date with company news. However, timing and approach are crucial. Wait for a day or two post-interview, then send a personalized connection request. Make sure to mention something specific discussed during the interview, so it doesn't seem like a generic outreach. Could this digital handshake be your ticket to a lasting professional impression?
Next, we move on to mastering the fine art of reading between the lines of job descriptions.
The Transformation Stories: From No to Yes
Let's shift gears and explore the realm of real-world scenarios, delving into the compelling stories of individuals who turned rejection into triumph. These are tales of transformation that resonate, serving as a roadmap to navigate your own interview preparation.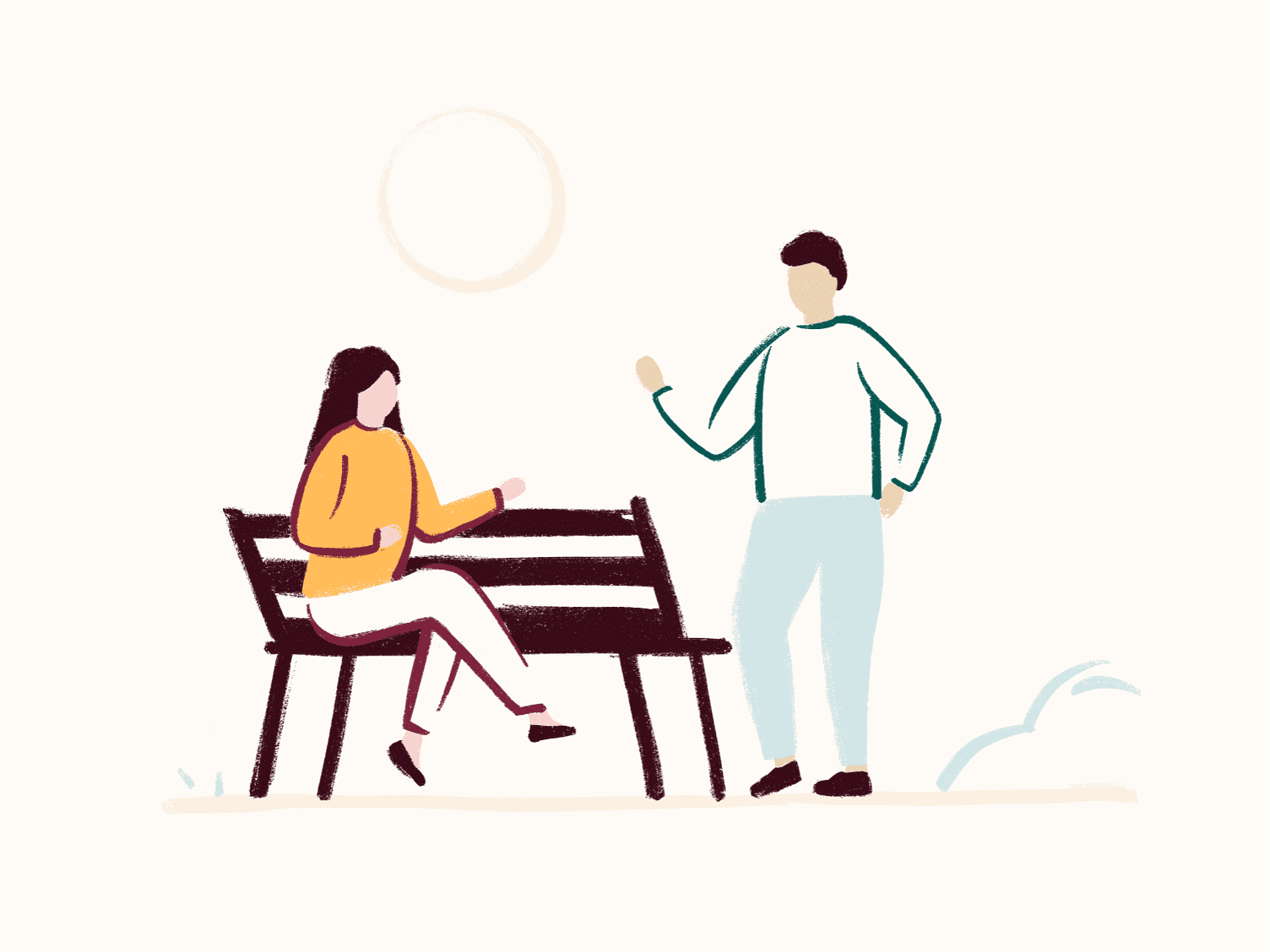 Share Inspiring Stories of Individuals Who Turned Their Interview Pitfalls into Stepping Stones for Future Success
Take Sarah, a young professional who faced numerous interview failures due to a tendency to ramble, often losing sight of the original question. Frustrated but resilient, she decided to take control and refine her interview skills. Sarah started using online interview preparation tools that provided instant, data-backed feedback. The mock interviews helped her focus on her weaknesses, and within weeks, she noticed a dramatic improvement. Sarah's next job interview was a game-changer; she was concise, clear, and compelling, eventually landing her dream job. Her story serves as a beacon for those in a similar plight—by addressing her shortcomings, she was able to shift from the reject pile to the coveted "Yes" list. Do you recognize any of Sarah's struggles in your own experiences?
Lessons from the Trenches: What Not to Do
While success stories are enlightening, cautionary tales offer their own brand of wisdom. It's time to expose the common pitfalls, the glaring don'ts that can shatter your interview dreams.
Highlight Cautionary Tales of Common Mistakes to Avoid, Reinforcing the Blog's Key Takeaways
Consider Mark, who thought he had it all figured out. Armed with a polished resume and a well-rehearsed list of answers to common job interview questions, he walked into his interviews with confidence. However, Mark consistently failed to research the company culture or tailor his answers to align with the employer's specific needs. His generic responses failed to stand out, causing him to miss multiple opportunities. It wasn't until he sought help to prepare for an interview more strategically that he understood the value of bespoke answers. Mark's journey is a stark reminder: even when you think you're well-prepared, there's always room for more targeted improvements. How customized are your interview responses?
Close the blog post with real-world case studies that illustrate the do's and don'ts of interview preparation, adding a human element to the advice given.
Real-life case studies offer invaluable insights, serving as a mirror reflecting the do's and don'ts in the realm of interviews. From the triumphs to the missteps, these narratives provide a textured, human element that transforms theory into actionable wisdom.
Conclusion
Join the Elite 10% and Master Your Interviews
So, you've journeyed with me through the labyrinth of job interviews, picking up tools and strategies to elevate your game. We started by dissecting the seismic power of first impressions and navigated through the enigma of job descriptions. We talked about the silent impact of your body language, demystified crafting authentic yet impactful answers, and even dabbled in the post-interview art of sealing the deal.
Recall how we opened this guide, setting the grim scene of the "hit" or "miss" reality that plagues the interviewing sphere. It's not about luck; it's about strategic preparation, tailored to the unique hurdles of job interviews.
Why does all this matter to you, our driven, ambitious reader? Because you're tired of rehearsing to no end and slogging through generic advice. You seek efficiency, tailored coaching, and real-time feedback. What we've offered here is the distilled essence of years of research and firsthand experience, aimed squarely at overcoming your specific pain points.
So, as you prepare to enter that interview room, remember this: You're not just another candidate; you're a well-prepared warrior, armed with a versatile arsenal. Your future is too important to be left to chance. Let's shift from being part of the overwhelming 90% who falter, to the elite 10% who don't just succeed—they triumph.
Ready to turn these insights into action? Share your thoughts below, spread the wisdom among your network, and keep coming back for more game-changing strategies.
Ready to ace your interviews like never before? With InterviewSpark, you'll gain access to targeted mock interviews pulled from a repository of over 1,000 curated questions. Say goodbye to generic rehearsal and hello to tailored preparation. Take your first step towards mastering interviews—Sign up now for a free trial and see immediate results. Limited slots available, so don't miss out!